Chiefs' Patrick Mahomes Says He Can Improve 'So Many Things' in His Game
Published 04/20/2021, 1:04 PM EDT ---
---
Patrick Mahomes is one of the best quarterbacks of all time. Despite being in the NFL for less than 5 years, Mahomes has accomplished so much in his career.
ADVERTISEMENT
Article continues below this ad
After joining the league in 2017, Mahomes was crowned the MVP, he participated in 2 Super Bowls and won 1, and was even adjudged the Super Bowl MVP. However, as far as Mahomes is concerned, there is yet a lot to improve.
Kansas City Chiefs players and staff were interviewed by Nate Taylor of The Athletic. Patrick Mahomes addressed their disappointing loss in the Super Bowl to the Tampa Bay Buccaneers.
ADVERTISEMENT
Article continues below this ad
Mahomes declared that the team needed to find their groove once again. Finding the switch that helped them click the way they did in 2019 is their priority. The Chiefs need to keep a winner's mentality going forward.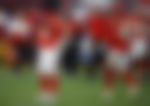 "You have to let that stuff motivate you." Mahomes added, "You look back at (2019) and we were able to find a way to flip a switch and make ourselves better and make a run at the Super Bowl.
"You have to have that same mentality of knowing that we've been there two years in a row now. We've won one and we've lost one. We have to find a way to get back and try to win it," said Mahomes.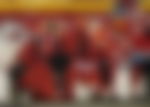 Patrick Mahomes looking to improve his game
When talking about himself, Mahomes noted that he has several areas where he can improve. After coming off a leg injury, Mahomes has a chance to improve his foot movement.
Mahomes believes that overcoming this injury will be a big boost to him physically and mentally. The former MVP concluded that he hopes to make a quick recovery and get back on to the field as soon as possible.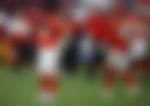 "There are so many different things I can improve in my game. Being able to kind of restart, and start from (the) injury with the feet, I can really improve my footwork.
ADVERTISEMENT
Article continues below this ad
"I've dealt with ankle injuries in my career and being able to teach myself how to hit in the right spots with my feet. Teaching myself just how to get back from this injury will help me out in the long run.
"I'm trying to get back on the field. Hopefully, I can be able to do some stuff by the end of the offseason."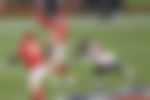 Can Patrick Mahomes lead the Kansas City Chiefs to their 3rd Super Bowl title? That seems highly likely considering the fact that they still have one of the strongest teams in the NFL. However, the Chiefs will have to address their defensive woes ahead of the new season.
ADVERTISEMENT
Article continues below this ad