Chris Godwin Shares How Tom Brady Motivated the Buccaneers Before the Super Bowl With His Speech
Published 04/23/2021, 2:31 PM EDT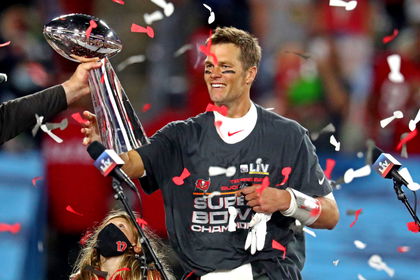 ---
---
Tom Brady is arguably the greatest leader of all time. Throughout his almost 2 decade long career, Brady has shown time and time again how great a player he is, and how well he can lead a team.
ADVERTISEMENT
Article continues below this ad
A traditional quarterback, Brady takes the responsibility of leading his team very seriously. Brady had led his teams to 10 Super Bowls and has won 6 titles by himself, more than any other franchise in history.
Tampa Bay Buccaneers wide receiver Chris Godwin spoke to The Ringer recently. He was asked about Tom Brady's speech before the Super Bowl. Godwin revealed that Brady was extremely passionate when giving the speech.
ADVERTISEMENT
Article continues below this ad
In fact, his teammates could see how passionate Brady was. Brady even told his teammates what this win would do for their legacies going forward. Brady made sure all his teammates understood how important the opportunity was for them.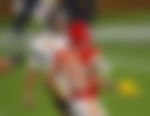 "It was a little bit of both right, it's what he's saying, it's how he's saying it, how passionate he is. You could tell he really means this, it's all about the game and honor and what this game will mean to everyone's legacy, going out and winning this and beating that team." 
Tom Brady- Leader of men
Godwin added that Brady drove home the importance of the game. Furthermore, he told them that they would be remembered in history. Their grandchildren would know and learn of their accomplishments if and when they won the Super Bowl.
However, Godwin noted that Brady was still very motivated for the game. Brady was about to play his 10th Super Bowl but was as motivated as the first.
ADVERTISEMENT
Article continues below this ad
"It's going to be something your grandkids remember and be taught. He's so passionate man. It's so funny too because he's been to 10 Super Bowls at this point, and he's still just as fired up. We got to roll, our time is now, he really had us ready to go." ADVERTISEMENT
Article continues below this ad
Is Tom Brady the greatest leader of all time? Brady has shown time after time that he is an excellent leader of men. Despite the doubts surrounding his leadership, Brady has led his team through his actions and his words. But Brady will continue to lead his teammates next season as the Buccaneers look to go back t0 back.