Chris Jones Pens Four-Year Contract Extension With Kansas City Chiefs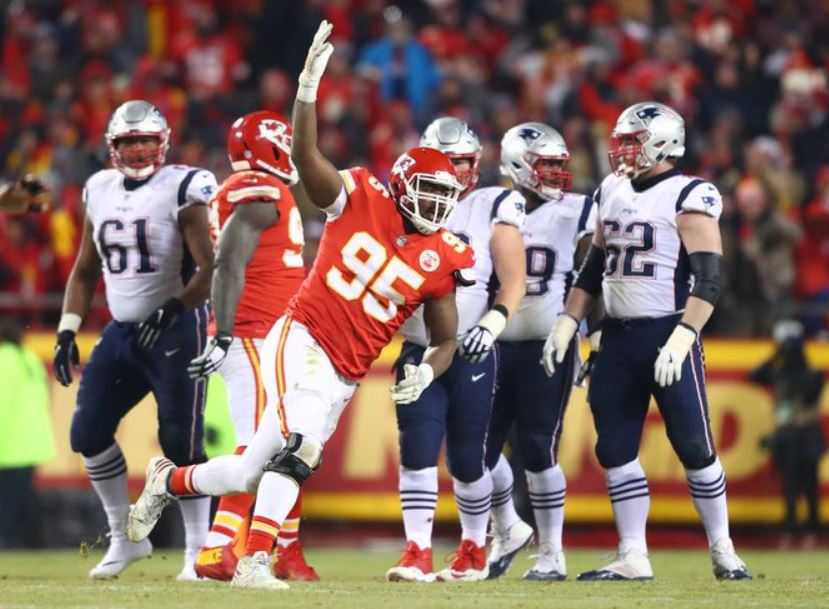 Kansas City Chiefs' GM Brett Veach seems like a man on a mission this year. He moved quickly to tie down star quarterback Patrick Mahomes to a 10-year contract extension last week.
That deal is reportedly worth a total of $503 million and will keep Mahomes in Missouri till at least 2031.
The Chiefs have moved quickly to tie down yet another vital player on their roster in the form of Chris Jones. Defensive tackle Chris Jones was crucial in last year's Super Bowl run.
He was consistent throughout the season. His athletic prowess and display have now earned him a four-year contract extension with the Chiefs.
ALSO READ- Madden 21: Super Bowl MVP Patrick Mahomes Is The First Member Of The 99 Club
Kansas City Chiefs, Chris Jones agree on a four-year extension
Chiefs and franchise DT Chris Jones have reached agreement on a four-year deal, per @mortreport. First Patrick Mahomes, now Jones.

— Adam Schefter (@AdamSchefter) July 14, 2020
As per reports, Jones will receive up to $85 million over the course of his new contract. $60 million of that total amount is guaranteed.
Prior to signing this deal, Jones was adamant that he would not play for the Chiefs this year without a long-term deal. Chris has a grand total of 33 sacks and seven forced fumbles over the course of his four-year stay in Kansas City. Jones made his first Pro Bowl appearance in 2019.
More contract details for Chris Jones:

*$37 million is due at signing.

*$60 million is guaranteed for injury.

*It's a four-year, $80 million deal, with $5 million in incentives, making value of contract up to $85 million. https://t.co/gDh7JtAzRg

— Adam Schefter (@AdamSchefter) July 14, 2020
Jones was drafted by Kansas City Chiefs in the second round of the 2016 NFL draft (37th overall). At 26, he still has his best years in the NFL ahead of him.
Having already won the Super Bowl, the Chiefs are hoping to emulate what Tom Brady and Bill Belichick did in the NFL over the last decade.
She's here, she's ready, & she's coming!!! #ChampTalk pic.twitter.com/WzqlUECquN

— Chris Jones (@StoneColdJones) July 10, 2020
They've already tied down two of their best players to long-term deals, Patrick Mahomes and Chris Jones. WR Sammy Watkins also signed a short-term contract extension earlier this month.
It will be interesting to see if Andy Reid can put together a strong side that can challenge for a series of honors over the next decade.
ALSO READ- "This Is Not Like Tom Brady And Bill Belichick" – NFL Insiders Suggests Where Patrick Mahomes Will End His Career