Cincinnati Bengals Perfectly Happy with their Quarterback Roster
Published 05/10/2020, 6:20 PM EDT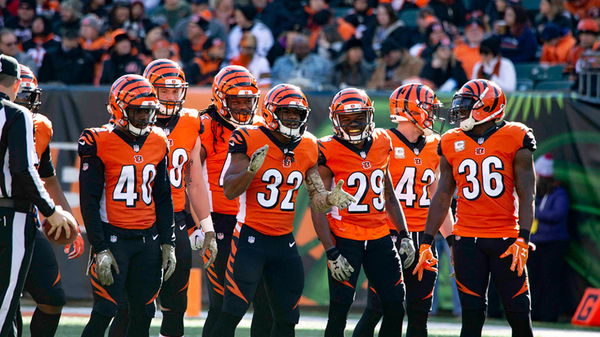 ---
---
Ahead of the 2020 NFL season, the Cincinnati Bengals are showing that they mean business this time around. In the quarterback position, 23-year-old Joe Burrow leads the charge for the Bengals. Additionally, coach Zac Taylor is reasonably satisfied in his quarterback roster and placed plenty of faith in them.
ADVERTISEMENT
Article continues below this ad
Aside from the 2020 No.1 overall pick, other QBs include 25-year old Ryan Finley and 23-year old Jake Dolegala. Taylor has insisted that there are no plans to alter that line-up any time soon.
"We're set. We've got three young guys we really look forward to investing a lot of reps in," Taylor told Tyler Dragon of the Cincinnati Enquirer. "We think they have bright futures. We feel really good about where we're at right now."
ADVERTISEMENT
Article continues below this ad
Cincinnati Bengals are planning for the future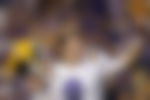 Many Bengals faithful were shocked when the franchise let go of veteran starter Andy Dalton. However, they were hardly surprised when they pulled off the move in this offseason. Admittedly, moving forward without adding a veteran could been seen as somewhat startling and may hurt them in the long run.
ADVERTISEMENT
Article continues below this ad
The Cincinnati Bengals arguably have the most inexperienced quarterback line-up. So, the big gamble is whether youth triumphs over experience. Burrow, Finley and Dolegala have a combined three games of NFL experience and three starts.
All three of those games came courtesy Finley's brief stint as the Bengals' starter last year. Finley went 0-3. Taylor went 2-14 in his first season as a head coach.
ADVERTISEMENT
Article continues below this ad
Experience will no doubt be gained in 2020 for any of the Bengals quarterbacks. Perhaps Taylor's victory count will, too. Nonetheless, it's a borderline certainty that growing pains will be a part of the campaign, as well.
However, a lot of hopes may be riding on Burrow, since he is supposed to be the star player. Whether he can take the weight of the team on his shoulders, is another matter altogether.