Clemson's Trevor Lawrence Reveals Pressures of Being a College Football Player
Published 12/22/2020, 1:30 PM EST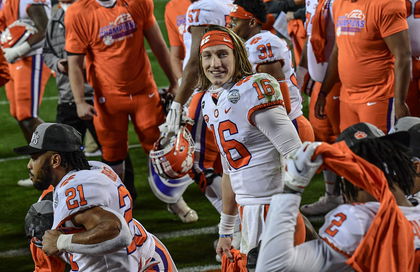 ---
---
Clemson Tigers' quarterback Trevor Lawrence is being touted as one of the top draft picks in the 2021 NFL draft. After an impressive high school football run, he was heavily recruited to join Clemson to play college ball for them.
ADVERTISEMENT
Article continues below this ad
Lawrence is one of the most highly recruited and scrutinized players to enter the NFL in recent memory. ESPN's NFL analyst Adam Schefter recently conducted an interview with NFL prospect Trevor Lawrence.
While being a highly recruited football prospect is very rewarding, Lawrence revealed a different side. He said that the life that he leads as a popular college player has put him in the public eye. And he is not entirely sure how to handle that.
ADVERTISEMENT
Article continues below this ad
He said, "If someone could have an inside look on the stuff some of the players deal with, such as myself, it would be interesting to see how just an everyday person would deal with it. Especially a younger person." 
In fact, Lawrence added that it can be extremely challenging to listen to the opinions of all the people around him. His performances can be severely hampered by them.
But Lawrence chooses to tune out the chatter from the outside world in order to perform to the best of his abilities.
Trevor Lawrence on the challenges of fame
He claimed, "It is just crazy. I don't think people understand the voices, the stuff we hear, the publicity, being on TV, all the things.
"It all just kind of accumulates and you have to eventually just shut it out.  And that is what I tried to do this year because it can be a lot if you pay too much attention to it."
ADVERTISEMENT
Article continues below this ad
Lawrence has had an excellent college football career so far. He joined Clemson in 2018 in order to pursue his dream of playing football. In 2018, he won the MVP of the Cottage Bowl Classic, to take the Tigers to the Playoffs.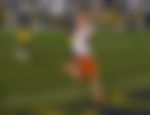 And in 2019, he won the National College Championship and was awarded the finals MVP for his excellent performances. This year, he took the Tigers to the championship game, but couldn't get them the win.
ADVERTISEMENT
Article continues below this ad
Lawrence will be one of the most highly recruited players in the NFL Draft next year. It is very possible that he walks out of the Draft as an upper-level first-round pick.