Can Odell Beckham Jr. Win The Super Bowl With Green Bay Packers? NFL Analyst Explains Why
Published 10/20/2021, 2:20 PM EDT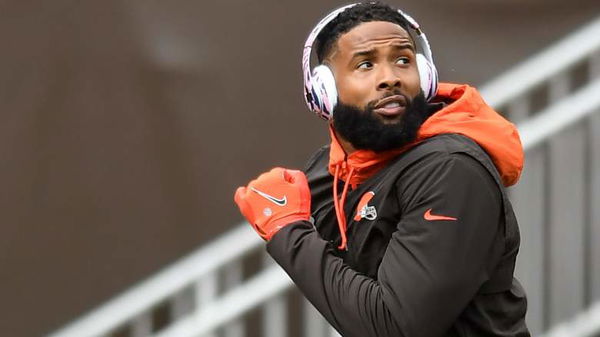 ---
---
The rumors that Odell Beckham Jr. could be up for trade ahead of the transfer deadline, has sparked the hopes of a lot of people. Rumors of a player as high profile as OBJ could make the league go wild.
ADVERTISEMENT
Article continues below this ad
And that is exactly what's happening. After a report by the Athletic, suggesting a possible trade of OBJ has led to bizarre expectations and theories. One such theory was proposed by sports analyst Stephen A. Smith on the First Take. And though it seems wild to assume that but his explanation ahead left everyone wondering.
ADVERTISEMENT
Article continues below this ad
What if Odell Beckham Jr. was a Packer?
"I push for the Cleveland Browns to trade Odell Beckham Jr. to the Green Bay Packers." Stephen exclaimed by emphasizing on how much value could he bring to Aaron Rodgers' side. "I promise you all. If Odell Beckham Jr. ends up with the Green Bay Packers. Green Bay Packers' going to the Super Bowl."
Furthermore, he went on to explain on how OBJ would just fit in with the Packers just like a missing piece of a puzzle and said, "Let Aaron Rodgers get his hands on Odell Beckham Jr. and let Odell Beckham Jr. be in Green Bay with Davante Adams."
OBJ x Aaron Rodgers
ADVERTISEMENT
Article continues below this ad
Ultimately, he named the perfect recipe to make the Super Bowl. If his assumptions ever come to life, it will certainly be a one-sided tournament with Aaron Rodgers as the mastermind, along with two of the most skillful receivers in the NFL. But Stephen knows the Browns wouldn't let that happen.
"They probably wouldn't let that happen cause they know it wouldn't be fair to the rest of the NFL. With Aaron Rodgers throwing the ball having those two targets because Odell Beckham Jr. is far from done."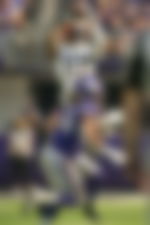 Looking at the unsettled position of OBJ with the Browns, it certainly feels incomplete in one way or another. Stephen further emphasized that there is a difference in the level of Baker Mayfield and Aaron Rodgers. And the Rodgers-OBJ-Adams trio seem more like a fantasy team and complete in all aspects.
ADVERTISEMENT
Article continues below this ad