Cleveland Browns Cornerback Greedy Williams Aims to 'Shock' the World in 2021
Published 03/05/2021, 10:50 AM EST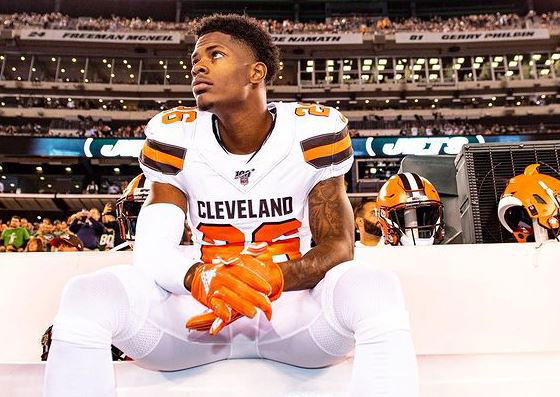 ---
---
Louisiana State University product Greedy Williams was drafted by Cleveland Browns in 2019. After impressing in 2019, the AFC North franchise picked Greedy Williams in the 2nd round (46th overall) of the 2019 NFL Draft. He featured in 12 games for the Browns in his debut season.
ADVERTISEMENT
Article continues below this ad
However, he suffered a nerve injury in his shoulder during training camp last year. He was placed on the injury reserve on October 12th, 2020.
He missed the entirety of the season but is scheduled to make a return when the 2021 NFL season starts later this year in September.
ADVERTISEMENT
Article continues below this ad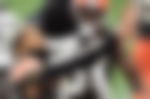 Greedy Williams targeting a major comeback in 2021 NFL season
Speaking to Cleveland.com, Williams spoke about his long-spell on the sidelines. The highly-rated cornerback wants to impress coach Kevin Stefanski and win back his spot in the Browns defense.
He said, "This is kind of just my little sermon to the fans. Don't give nobody no negative feedback when they're hurting and down.
"Just always be supportive and don't ever think a player is just taking time off. We actually do read the comments and sometimes it can get under your skin.
"I'll be the better Greedy. [The injury] gave me time to have more knowledge of the game, so it wasn't all bad. I was sitting down taking notes, doing what I do, getting ready for 2021 and shock the world,'' Williams said in the interview.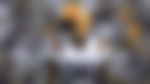 Williams lashes out at people who said he faked his injury
There were rumors doing the rounds in 2020 that claimed the young cornerback was sitting out on purpose, for whatever reason. However, Greedy addressed those claims and denied any such false accusation.
ADVERTISEMENT
Article continues below this ad
"I put a lot of work in for year two, I wanted to be the best of the best. It was like, 'Wow, I actually miss a whole year and people think it's a fake?' It's not a fake. I don't fake injuries and, you know, I've just never been that type of person. I love the game of football and I respect it so well. How could I fake an injury like that?''
With Baker Mayfield as their starter in 2020, the Browns made their way to the AFC Divisional Playoff. Myles Garrett, Jarvis Landry, Nick Chubb, Kareem Hunt and the Browns impressed in Stefanski's first season Ohio.
They will look to build on that display when the season starts later this year. But can Greedy Williams win back his spot from Kevin Johnson?
ADVERTISEMENT
Article continues below this ad
This will be a battle to watch out for. Coach Stefanski will surely welcome this in-house competition as the Browns look to make it to the Super Bowl.