Cleveland Browns In Trouble: Star RB Nick Chubb To Miss Second Consecutive Game
Published 10/20/2021, 8:15 AM EDT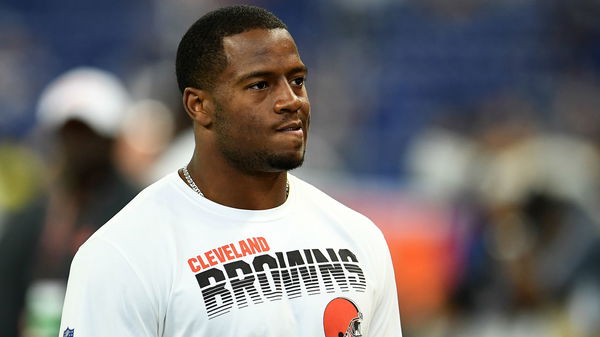 Cleveland Browns are out of quality running backs and it might be a sign of concern for the franchise as they are to face the Broncos heading into week 7. As on Tuesday head coach, Kevin Stefanski ruled out Nick Chubb from next week's game with a calf injury.
While the other star running back, Kareem Hunt is out for at least the next three game weeks after being listed in the injured reserve with a calf injury along with rookie linebacker Jeremiah Owusu-Koramoah.
ADVERTISEMENT
Article continues below this ad
Cleveland Browns in a running back crisis
In the absence of the two lead running backs, the Browns are to hinder in their rushing game for which they have been leading the league so far with an average of 165 rushing yards per game.
To fill up the RB void, D'Ernest Johnson will be the go-to player for the Browns to hurdle up their next few games. He will be the primary running back for the team as he makes his first start on Thursday. However, he has just three carries for 11 yards this season.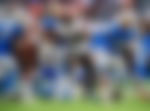 "You guys saw D'Ernest in there last season at times, and he was very dependable and he was very accountable," Stefanski told reporters. "Broke some long runs for us. Can really catch the ball. I have a ton of faith in D'Ernest, just like all of these guys who may be called upon."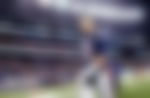 D'Ernest to step up in place of Nick Chubb
ADVERTISEMENT
Article continues below this ad
Nick Chubb sustained a calf injury late in his week 5  loss against the Chargers. Chubb is currently one of the top runners in the season so far, with 523 yards and four touchdowns in five games. His absence will have a drastic effect on the team's overall output.
ADVERTISEMENT
Article continues below this ad
With the severity of Chubb's injury still unknown, and Hunt having a long road to recovery ahead of him, D'Ernest has to step up and take the responsibility like a mature player at this stage, as this would be his time to shine.