Kanye West References Litter Baker Mayfield's Hilarious Post-Game Interview
Published 09/28/2021, 7:15 AM EDT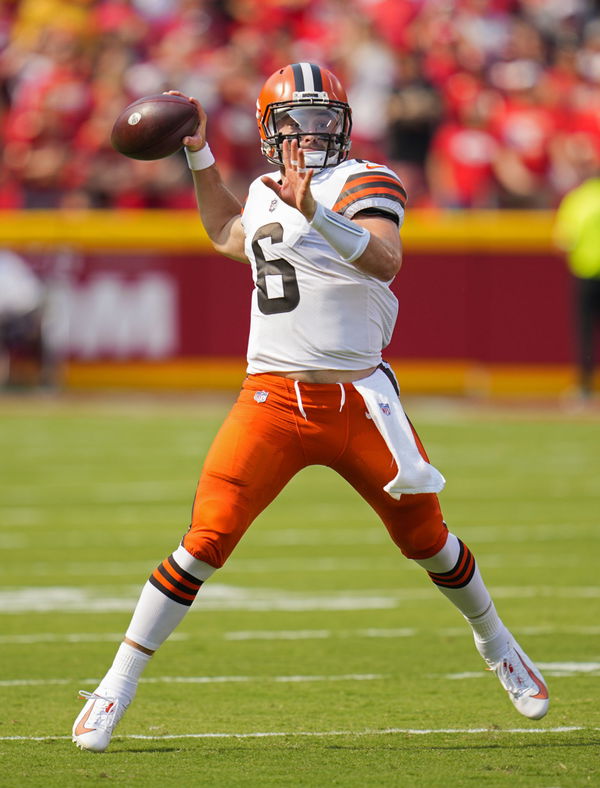 ---
---
Baker Mayfield is known for his hilarious interviews where he confuses everybody with his abrupt pop culture references. And so continuing his previous year's form, Mayfield's post-game interview featured many Kanye West references. The young quarterback must've been in a terrific mood following the Browns' dominant win over the Chicago Bears.
ADVERTISEMENT
Article continues below this ad
The reporters were all confused as he mentioned names like, "Late Registration of Odell", "The College Dropout", "Graduation" and "The Life of Pablo" which are all names of Kanye West's albums. But the best part, though, is the explanation he gave on why he did that.
ADVERTISEMENT
Article continues below this ad
The joke you know, the reason you don't
"It felt good. Obviously, losing a guy like Jarvis [Landry], one of our key skill players, you have to have people step up," Mayfield said after the Browns' 26-6 Week 3 win. "We were blessed to have the Late Registration of Odell [Beckham Jr.] coming in and play for us."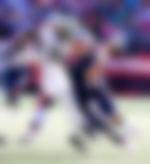 Mayfield sneaked in more album names throughout the course of his interview. Later, when speaking to ESPN's Keyshawn Johnson, Mayfield revealed the story behind his penchant for pop culture references.
"There's a thing going on in the QB room that I have to slide in a certain quote or there's a fine," Mayfield revealed ahead of a Monday Night Football matchup vs. the Ravens.
ADVERTISEMENT
Article continues below this ad
Baker Mayfield has an insane locker room jocularity going on
This type of locker room jocularity is something that is rare to be seen but is so very hilarious. Although this is not the first time the Browns quarterback was seen littering his post-game interviews like that. He has been sneaking pop culture references throughout his 2020 season as well.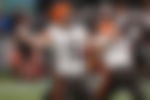 The Cleveland Browns have become an example of the mantra 'work hard and play hard' as the franchise has been in excellent form recently, both on the field and during interviews. Their 26-6 win over the Bears was certainly a commendable one. And it seems that the Browns are very well prepared to face their next challenge head-on.
ADVERTISEMENT
Article continues below this ad