WATCH: Odell Beckham Jr Says He Can Succeed Under Bill Belichick; Is He Heading to the Patriots?
Published 11/04/2021, 10:03 AM EDT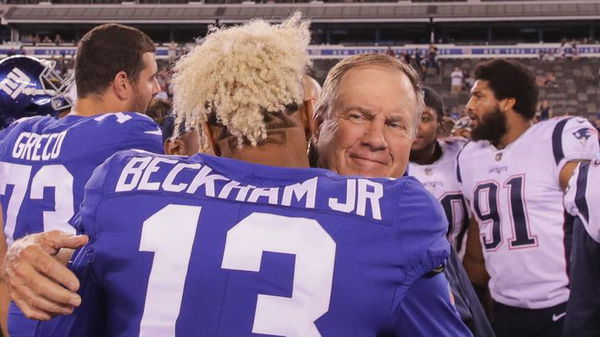 ---
---
Bill Belichick and New England Patriots have seen significant success in the past few decades. Largely thanks to Tom Brady, but a valuable supporting cast helped Belichick become one of the greatest coaches of all time. But there is one player Belichick hasn't coached, and we think he'd fly under his tutelage. We're talking about Odell Beckham Jr.
ADVERTISEMENT
Article continues below this ad
Odell Beckham Jr may play for Bill Belichick
ADVERTISEMENT
Article continues below this ad
Odell Beckham Jr is one of the rarest talents in the NFL. The Cleveland Browns wide receiver is not just flashy, but he's an effective player to have on the field. His career statistics have suffered because of a recent dip in form, but we can attribute that to his injury woes. But certain amount of blame falls on the management at Cleveland as well.
The Browns haven't been able to capitalise on OBJ's talent, and now they're paying for it. He wants to leave the franchise and head elsewhere, with Las Vegas Raiders and New Orleans Saints throwing their names in the hat. Analyst Stephen A. Smith already declared OBJ would win the Super Bowl in Green Bay, but this union sounds even more terrifying.
In a Bill Belichick team, OBJ wouldn't just fly, but he'd absolutely skyrocket to the top. In a clip posted on Twitter by a fan, we hear OBJ openly claiming Belichick to be one coach he'd love to play for. "Watching you, and now to the feeling of vindication and to be going to Belichick – there's no like, how is it gonna work for me. All he wanna do is put you in a place to succeed."
Is this a sign of things to come in the NFL? Is New England a place where Odell Beckham Jr can finally spread his wing and fly? With Mac Jones at QB, would OBJ become one of the best receivers in the game, or would he fizzle out the way he has in Cleveland?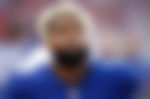 OBJ doubtful for week eight fixture against Bengals
ADVERTISEMENT
Article continues below this ad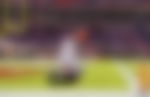 Speaking of wide receivers, the NFL has a bounty of them right now. This season has been a breakout one for Ja'Marr Chase, Cincinnati's rookie WR. Chase put on electrifying performances against Baltimore Ravens and even in a losing performance against New York Jets. He has taken the spotlight away from more noteworthy players like OBJ and Tyreek Hill.
But before we get to the game, the situation surrounding OBJ's involvement in practice has been confusing. Earlier this week, Browns coach Kevin Stefanski confessed he needs to optimise OBJ's role on the field. And now, he has excused him from practice and rumors of him leaving inch closer and closer to reality.
ADVERTISEMENT
Article continues below this ad
Is this the 'Last Dance' of sorts for the talented player? Will this be Odell Beckham Jr's last game in a Cleveland Browns jersey? Stay tuned to know more.