Colin Cowherd Claims Players are 'Not Choosing Buccaneers but Choosing Tom Brady'
Published 03/29/2021, 7:51 PM EDT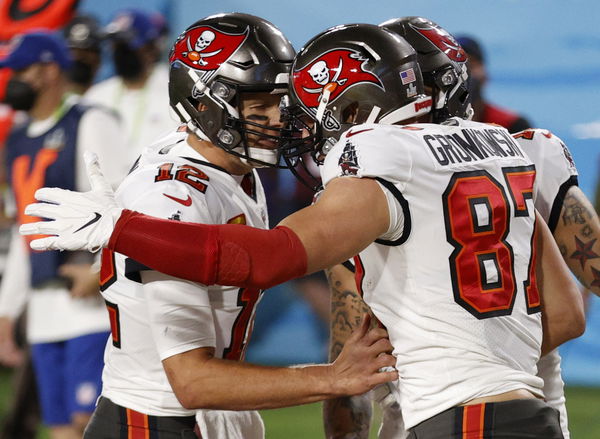 ---
---
Tom Brady and the Tampa Bay Buccaneers pulled off arguably one of the greatest underdog runs in sporting history last season.
ADVERTISEMENT
Article continues below this ad
The NFC South franchise went from scraping the bottom of the barrel to Super Bowl glory in a short span of 12 months. It all started with the arrival of 6-time Super Bowl winner Tom Brady in Florida last January.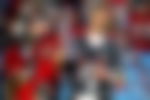 The 43-year-old veteran signed a 2-year contract worth a reported $60 million. Critics didn't anticipate much from the aging quarterback; however, it's safe to say that the end result defied all prior expectations.
ADVERTISEMENT
Article continues below this ad
The Buccaneers bested the defending champions Kansas City Chiefs by a comprehensive 9-31 scoreline to lift the Super Bowl LV title in February.
The secret behind their triumph was the acquisition of Tom Brady, the coaching style of Bruce Arians, and all the supporting cast in Tampa Bay.
Now, NBA franchise Brooklyn Nets could be following in the same trajectory. At least, that's what a certain leading sports analyst opines.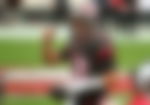 Colin Cowherd heaps praise on 7-time Super Bowl winner Tom Brady
"You saw this with Tampa Bay — guys taking pay cuts because of Tom Brady. They're not choosing the Buccaneers, they're choosing Brady."@ColinCowherd reacts to Andre Drummond/LaMarcus Aldridge landing with LeBron/KD: pic.twitter.com/KSBd28N23M

— Herd w/Colin Cowherd (@TheHerd) March 29, 2021
As NBA fans are well aware, Eastern Conference side Brooklyn Nets are going all out in order to make the Playoffs in 2021.
They've signed James Harden, Blake Griffin, Landry Shamet, and now LaMarcus Aldridge to assist Kyrie Irving and Kevin Durant en route to a possible championship run.
Here's what popular host Colin Cowherd had to say on the same on the latest segment of The Herd with Colin Cowherd.
"The Brooklyn Nets got LaMarcus Aldridge. He's a 20 point game player in his career. He'll give you about 14 to 15. Now, LaMarcus Aldridge has got four more years of good mid-range jumpers.
"He's a six or seven-time All-Star, but he made $211 million. He chose Kevin Durant. That's what he chose. You're seeing this now.
"You saw it with Tampa Bay. A lot of guys taking pay cuts because of Brady. They're not choosing the Buccaneers they're choosing Brady.
"Andre Drummond chose LeBron James LaMarcus Aldridge didn't choose Brooklyn or Kyrie Irving, he chose Kevin Durant…the thing that nobody ever talks about, is you get a discount on about 90% of your roster.
ADVERTISEMENT
Article continues below this ad
"I mean, Dwight Howard was a completely irrelevant player. He goes to the Lakers plays with LeBron and then there are like four teams after him in free agency," Cowherd said on the show.
Without a doubt, big-name players will attract huge talent to any given organization. But there are a lot of external factors that also need to be on your side if you want to mount a title challenge.
Flawless coaching, dedication, healthy cohesion amongst teammates, and a pinch of luck are what the Nets need to go all the way in 2021. Of course, they'll need their talisman KD to return to the basketball court soon too.
ADVERTISEMENT
Article continues below this ad