Colin Kaepernick Added a Massive Chunk of Wealth to His $20 Million Net Worth From His Nike Deal
Published 05/20/2022, 5:30 PM EDT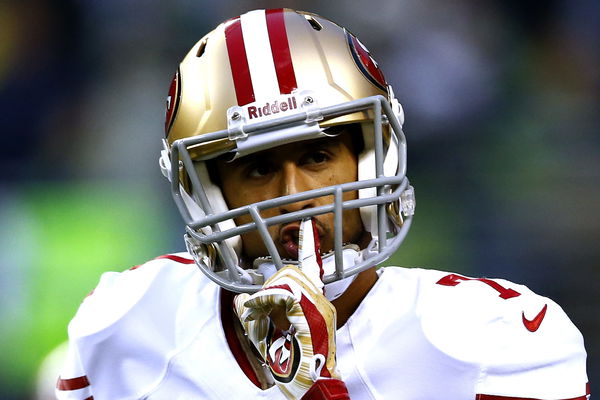 Lately, Colin Kaepernick has been in the news a lot. He has been continuously trying to make a comeback in the NFL. However, he hasn't found any success yet. The former San Francisco 49ers quarterback has been out of the league since 2017.
There were many reasons behind Colin's exit from the NFL. Primarily, it was due to him taking his stance for social injustice. As a result, the teams around the league didn't want to take a chance on him.
ADVERTISEMENT
Article continues below this ad
Despite all of that, Colin is a prominent figure in American Sports. As a result, Nike has endorsed him for a long time. Both parties have benefited each other a lot since Colin signed his first deal. Even after his exit from the NFL, he has earned millions from Nike. On the other hand, Nike has also made a lot due to Colin's popularity.
Even though the actual amount that Colin receives from Nike is undisclosed, it is well-known to be over millions. According to a Report, Nike has made over $6 billion since Colin Kaepernick started taking a knee during the national anthem. Colin's actions received mixed responses from around the country, but they apparently benefited Nike massively.
Colin's net worth also increased by his deal with Nike. It is fair to say that the deal between both parties went north of their expectations in the long term. With Colin pushing hard to make it back to the NFL, this deal might turn out to be even better!
What is the Net Worth of Colin Kaepernick?
ADVERTISEMENT
Article continues below this ad
Colin Kaepernick last played in the NFL in 2017. Since then, no team has given a chance to him to prove his worth. However, his time in the league was quite good. He led the San Francisco 49ers to a Super Bowl trip. As a result, he earned well during his time in the league. Moreover, he has often indulged in various activities to help social causes as well.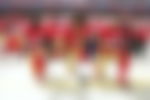 According to Celebrity Net Worth, Colin has a net worth of $20 Million. In 2014, Colin signed a 7-year deal with the 49ers. He was to earn $126 million from the deal and $61 million in potential guarantees. Furthermore, He received a $12.3 million signing bonus and a $640,000 salary for the upcoming season. Apart from that, he has major endorsement deals as well. Some of them include Ben and Jerry's, MusclePharm, McDonald's, Beats by Dre, Jaguar Electronic Arts, Amazon, Apple, Netflix, and Disney.
ADVERTISEMENT
Article continues below this ad
Colin will be earning a lot more as time goes further. His actions motivated other athletes as well to take a stand on social issues. Even though some people don't like him and his actions, many others respect him for what he has done in the past for the community.
Watch This Story: Patrick Mahomes' TikTok Star Brother Jackson Mahomes Has a Polarizing Message for Haters