Colin Kaepernick Chose Not to Watch Former Team 49ers Play Chiefs at Super Bowl 2020; Spent Super Bowl Sunday Performing Charitable Acts
Published 05/03/2022, 11:10 AM EDT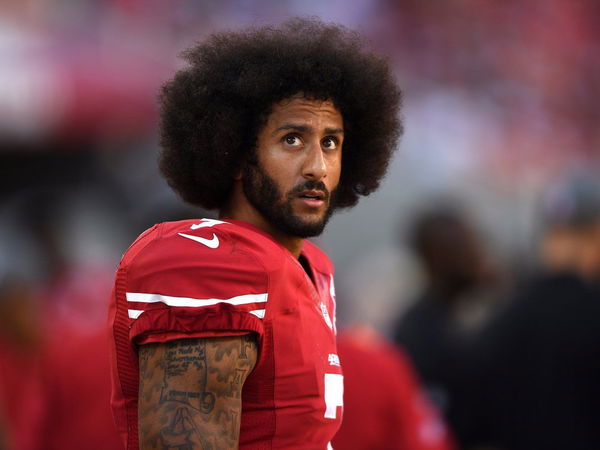 Former San Francisco 49ers quarterback Colin Kaepernick shared with fans the generous and kind side of his personality. While his former franchise was playing in the 2020 Super Bowl against the Kansas City Chiefs, Kaepernick was doing constructive things for his community. The former Super Bowl finalist, while not being able to help his former team, was helping the unfortunate off the field.
During Super Bowl Sunday, he visited the Schomburg Center for Research in Black Culture in Harlem. Kaepernick spent over an hour with the employees talking and finally touring the building. He also helped in serving meals at the Shelter with some help from the LES Girls Club and Know Your Rights volunteers.
ADVERTISEMENT
Article continues below this ad
The former Niners QB went over to the SCO Family Shelter in Jamaica, Queens, and teamed up with Eric Reid and 100 Suits for 100 Men. An interesting initiative that enables underprivileged men and women to get business-style clothing for job interviews. Kaepernick was focussing his time and energy on the surrounding community. He was creeping away from football with the possibility of stepping on the field gradually decreasing.
Has Colin Kaepernick changed his stance on playing in the NFL?
But nearly 2 years on, the window of opportunity for a comeback is open for Kaepernick since playing in the 2016 season. Amidst recent reports of Las Vegas Raiders being interested in signing Kaepernick, it seems to be a real possibility. While there have been calls of proof for his abilities, it appears to be a matter of when rather than if in his case.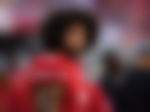 ADVERTISEMENT
Article continues below this ad
Kaepernick's resume comprises record-breaking feats in his very first season as a rookie NFL QB. He set new NFL records for rushing yards by a quarterback in any game, regular season, or playoffs.
Apart from the NFL, Kaepernick was impressive in college and is the only player to throw for 10,000 yards and rush for 4,000 yards.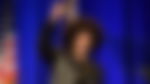 ADVERTISEMENT
Article continues below this ad
While he is going to be rusty from not competing in the NFL, he has all the attributes to play. The 2022 NFL season will be a great opportunity for Kaepernick to make his comeback. While it would be in the role of a backup QB, Kaepernick will look to grab it with both hands.
Watch This Story: Serena Williams and Colin Kaepernick Make Generous Donations to Help Los Angeles' Homeless People