Colin Kaepernick Is Still Trying To Open Doors Back In Seattle
Published 03/24/2022, 5:00 PM EDT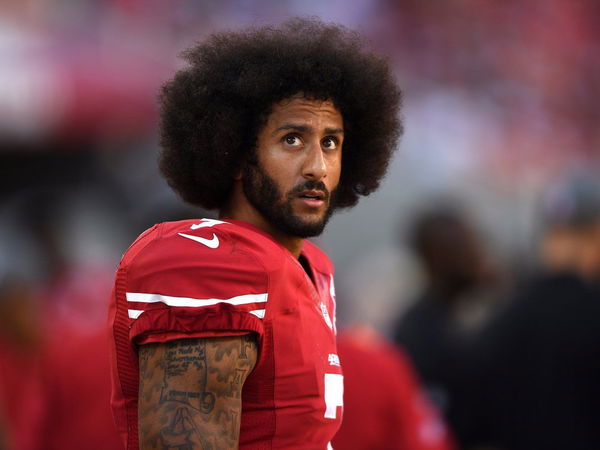 Colin Kaepernick hasn't competed in the NFL since 2016, but he wants to come back. After five years away from the game, the activist/quarterback has resumed training in pursuit of a renewed effort to be recruited. Since then, the Seahawks have been the sole team to host him on a visit. It was only a meeting and not a drill. Which is what the free-agent quarterback had expected. However, Will Colin Kaepernick ever play in the NFL again?
Now that Seahawks QB1, Russell Wilson has safely landed in Denver with the Broncos, there is an open spot for introducing a new yet veteran quarterback. If Seattle wants to keep DK Metcalf, they have to come up with a viable option to make a Super Bowl run. It appears that Kaepernick has spotted that potential and intends to seize it.
ADVERTISEMENT
Article continues below this ad
Kap hasn't lost the touch!
Colin Kaepernick hasn't lost his touch. Naysayers said that he is throwing with his trainer and the likes. Well now, Tyler Lockett of the Seattle Seahawks went out and balled with the former QB. Lockett and his brother trained out along with the former San Francisco 49ers quarterback. Moreover, according to the wideout's tweet, it went very well, and he called the quarterback game ready.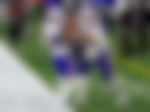 Everybody and their mother knows that Seattle needs a Quarterback. They lost one of the top five slingers in the league and this position does not get filled easily. Ask the Patriots, Falcons, Colts or even Denver for that matter. And here you seem to have a trained, conditioned and experienced QB. With some rust. Does not seem like a bad bet, to say the least.
Colin Kaepernick is keen to roll
After Lockett, Colin Kaepernick worked out with Seahawks WR Aaron Fuller and University of Washington RB Kamari Pleasant at the University of Washington's indoor stadium. Kaepernick practiced around 90 minutes tossing to a few pass rushers. The former Niners quarterback appears to have even spoken to the Seahawks and therefore hopes that they can reach a deal.
Colin Kaepernick worked out today with #Seahawks WR Aaron Fuller and UW RB Kamari Pleasant. This comes after he recently trained with Tyler Lockett.

Kaepernick says he has talked to the Seahawks and is hopeful the door opens.

(via @areedk5sports) pic.twitter.com/i1x14V5WzL

— Ari Meirov (@MySportsUpdate) March 23, 2022
Is the Kaepernick-Seahawks tie-up happening?
ADVERTISEMENT
Article continues below this ad
Carroll was interviewed and asked if the Seahawks will provide Kap a chance, he gets practical regarding the former quarterback's chance again in the league. Carroll said, "I don't know, but he's making a remarkable bid for it to sustain his conditioning for the four years he's been out, going on five. Who knows? I don't know. We'll see."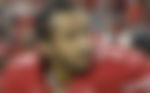 According to Carroll, Kaepernick approached him. 'Hey, I'd want to have a shot. I'm working out,' Carroll remarks.
ADVERTISEMENT
Article continues below this ad
Since then, the 34-year-old quarterback has been training nonstop to stay in shape for a return. Even though he is held up since his last appearance in the NFL. Moreover, he appears to hold his pace. Colin appears to be interested in traveling to any NFL venue on the next trip if one of the league's 32 teams is quick to extend him a trial.
Watch This Story: Baker Mayfield's Preferred Destination Revealed After Being Trashed By Cleveland Browns