Colin Kaepernick Once Garnered Massive Support From Rap Legend Eminem Who Did a Freestyle Sequence on The QB After NFL Exit
Published 07/17/2022, 5:30 AM EDT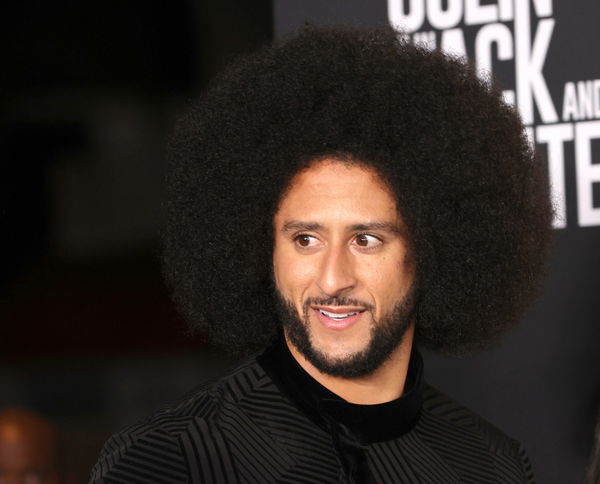 Colin Kaepernick and his silent protests became revolutionary. However, it also had some consequences. He opts out of his contract and remains a free agent to date. He has received immense attention for his actions, and various celebrities have come out to Kap's support. One of those big names is none other than the rap god himself. Eminem has publicly expressed his voice in support for the ex-NFL QB and his cause.
ADVERTISEMENT
Article continues below this ad
After his departure, Colin Kaepernick is nowhere close to an NFL return. To keep his cause alive, he gave up his career. However, he is still open to coming back and slinging passes. His offseason reveal tour was partially successful after securing a workout with the Raiders. But they still withheld the results.
ADVERTISEMENT
Article continues below this ad
In 2017, Eminem performed a powerful freestyle rap at the BET Hip Hop Awards. His verses had immense support for Colin Kaepernick. He also took sharp digs at ex-US President Donald Trump. The former San Francisco 49ers QB thanks the hip-hop legend for his encouragement by uploading a clip of his freestyle performance on Twitter.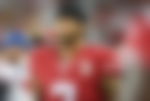 Kaepernick's Twitter caption reads, "I appreciate you [Eminem]"
His lines were supporting Kap go, "F*ck that, This is for Colin, Ball up a fist." Eminem raises one arm and makes a fist to support the athlete. Moreover, in his 2017 song, 'Untouchable,' Eminem supported Kaepernick's endeavors toward justice for culture and class. In 2016, Colin Kaepernick spearheaded the mass initiative to kneel during the American national anthem in protest of inequality. Eminem became one of his vocal supporters and continues to do so.
Is the resurgence of Colin Kaepernick linked with Eminem?
ADVERTISEMENT
Article continues below this ad
Eminem set the stage on fire during his performance at the Super Bowl LVI Halftime show. He performed alongside some of the World's most renowned Hip-Hop stars like Snoop Dogg, Dr. Dre, Mary J. Blige, 50 Cent, and Kendrick Lamar, who performed some of their old-school hits. After the rapper performed his 2002 hit 'Love Yourself,' he took a knee, which is considered an act of silent protest. Something that Colin Kaepernick began in the NFL.
ADVERTISEMENT
Article continues below this ad
After Slim Shady's kneeling squabble, Colin Kaepernick resurfaces on the Internet with one of his workout videos. Since then, he began his NFL revival tour for a position in an NFL franchise. Kap became the offseason newsmaker with his workouts with NFL athletes and various interviews. Furthermore, there could be a possibility of Eminem being a prime reason for his comeback attempt. Presumably, the rap icon showing respect to Kaepernick on the NFL's grandest stage prompted him to head back into the game.
Watch This Story: Tom Brady Went to the Same High School As This Controversial MLB Hall of Famer Who Was Also a 14x All-Star
Edited By: Gurjyot Singh Dadial