Colin Kaepernick Possibly Lost A Chance to Play QB1 for Baltimore Ravens Due to Girlfriend Nessa Diab
Published 06/18/2022, 8:45 AM EDT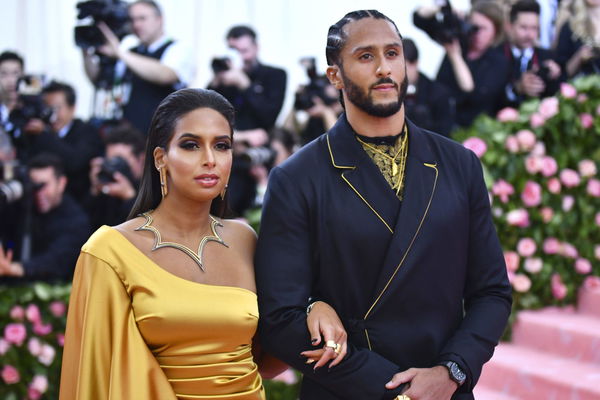 Colin Kaepernick was recently in the news for having worked out with the Raiders. This was his first workout after his last active season in the NFL with the San Francisco 49ers in 2016. Since the end of the 2016 season, he has not been part of any NFL team and has been trying to get workouts with various teams in order to return to the game.
However, videos from 2017 have come to light that mention he could have become first choice QB at another franchise had there not been one small blunder by his girlfriend Nessa. The franchise in question here is the Baltimore Ravens who were interested in signing Kaepernick in 2017.
ADVERTISEMENT
Article continues below this ad
What was the tweet by Kaepernick's girlfriend?
Kaepernick had a high chance of joining the Ravens in 2017, according to former Ravens LB Ray Lewis. But he lost his chance after his girlfriend Nessa shared a misjudged tweet involving Baltimore Ravens. This led to Colin's deal with the Ravens not materializing. The QB has remained a free agent since then, with no team willing to sign him.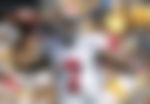 Nessa's tweet was a divisive one, which showed Ravens owner Steve Bisciotti and LB Lewis in a controversial pose similar to the film 'Django Unchained'. The depiction of the franchise owner and the possible meaning of the tweet led to the team's talk with Kaepernick falling through.
In 2017, Ravens starting QB Joe Flacco was injured, which hampered the team's quarterback play in training camp. Given the situation, Bisciotti and the Ravens were discussing giving the former San Francisco 49ers quarterback "an opportunity". Apparently, all Bisciotti wanted was to hear directly from Colin that he wanted to play football.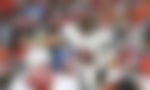 Ray Lewis said that the tweet was the primary reason why the Ravens did not sign Kaepernick. This happened at a stage when the Ravens management had agreed to bring him in. Bisciotti himself said, "How can you crucify Ray Lewis when Ray Lewis is the one calling for Colin Kaepernick?"
ADVERTISEMENT
Article continues below this ad
Colin Kaepernick's stats and records
Over his six-year career in the NFL, Kaepernick has had a 28-30 win-loss record. He has led his team to two the playoffs in consecutive years, in 2012 and 2013. Despite his short career in the league, the QB left his mark on the league.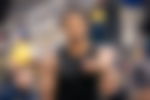 Kaepernick has been a free agent and out of the NFL for almost as long as he played in it. It took him five years to get a full workout with a team, although without any guarantee that they would sign him. While it is difficult to say what trajectory his career would have taken had Kaepernick remained in the NFL, the falling through of the deal with the Ravens was definitely a disappointment for the once promising QB.
ADVERTISEMENT
Article continues below this ad
Watch This Story: Rob Gronkowski, Tom Brady, And Odell Beckham Jr's Involvement In Crypto Becomes Butt Of Jokes From The Onion