Colin Kaepernick Receives Opportunity to Return to NFL Out Absolutely of Nowhere
Published 05/26/2022, 7:00 AM EDT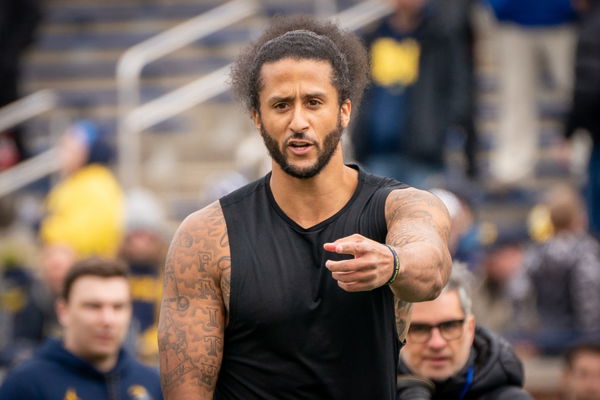 Former 49ers QB Colin Kaepernick is about to make a comeback to the NFL with a team that has allowed him his workout since 2017. Yes! Kaepernick will indeed be working out with Las Vegas Raiders this week. ESPN's Adam Schefter was the first one to break the news. The step came out of nowhere, as Colin had been away from the field for quite a long time.
The 34-year-old player will be stepping in on the field, after being exiled for kneeling during the national anthem to protest against racial injustice. His last workout session was in Seattle in 2017, when he practiced with the Seahawks before they decided not to sign him.
ADVERTISEMENT
Article continues below this ad
Colin Kaepernick, who last played football in 2016, the same year he started kneeling during the national anthem to protest racial injustice, is scheduled to work out this week for the Las Vegas Raiders, league sources told ESPN.

More on NFL Live now. pic.twitter.com/zAuWybhILx

— Adam Schefter (@AdamSchefter) May 25, 2022
Kaepernick had played his last regular season in 2016 with the San Francisco 49ers. In total 12 games, he started in 11 games for the team that season. Unfortunately, the 49ers lost the ten games, but Kaepernick's performance was satisfactory. Colin completed 59.2% of passes for 2241 yards with 16 touchdowns. 
Colin Kaepernick helped the San Francisco 49ers to reach the Super Bowl XLVII
ADVERTISEMENT
Article continues below this ad
In an interview with 'I Am Athlete', Colin said, "That 2016 season, my last year, my teammates voted me a most courageous and inspirational player. So, when you're talking about the people that are in the building, that has never come out that I've been a distraction. That's never come out that I've been an issue for the people I've played with."
After the 2016 season, Colin Kaepernick did not get a deal from any NFL teams. He got sidelined from the game against his wish to play more. But now, the chances of him making a comeback are strong. As the Raiders might acquire the athlete as a backup quarterback. For the Raiders, the starting QB will be Derek Carr.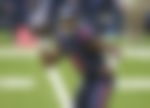 ADVERTISEMENT
Article continues below this ad
Colin also took the 49ers to the Super Bowl XLVII in 2013. Baltimore Ravens defeated the San Francisco 49ers in the game by 34-31. Ravens gave the Niners their first Super Bowl defeat in the franchise history. Now, seeing Colin play on the field would be amazing, especially for the fans who believe in him. Will the Raiders give Colin a chance to make a comeback in the NFL world?
Watch This Story- NFL Legend Drew Brees Sends Fans Crazy After Claiming He's Open To Return to Play Football