'Communication Should've Been Better' – Matt Lafleur on Decision Involving Aaron Rodgers That Cost Packers the NFC Title
Published 03/08/2021, 8:37 AM EST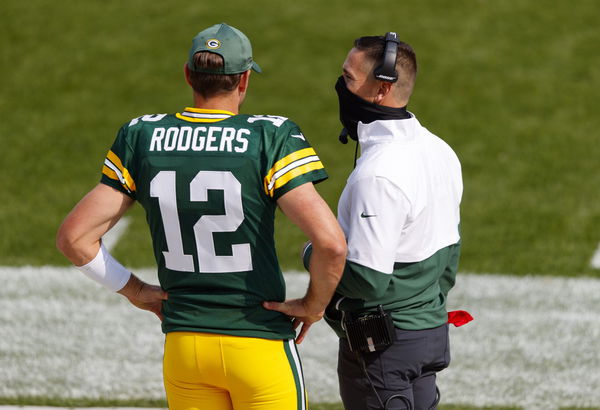 ---
---
For the second consecutive season, Aaron Rodgers and the Green Bay Packers fell one step short of reaching the Super Bowl. While last season they were defeated by the San Francisco 49ers in the NFC title game, this season it was Tom Brady and the Tampa Bay Buccaneers that got the better of him.
ADVERTISEMENT
Article continues below this ad
Though the Packers lost the game to the Bucs, they did put on a valiant effort to claw their way back into the game. And if one play had gone differently, they may have even completed the comeback.
The game that slipped away
ADVERTISEMENT
Article continues below this ad
Packers fans were left flummoxed when Aaron Rodgers was taken off the field to let the field goal unit take over late in the fourth quarter with the game on the line.
The Green Bay Packers had a chance to go for a touchdown during a fourth down. Just 10 yards out, many expected the Packers to go for it as they were down by eight.
A touchdown and a successful two-point conversion would've brought the level with the Bucs. But instead, Head Coach Matt LaFleur decided to call in his field goal unit to cut the deficit to three.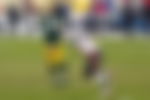 This was done hoping that the Packers defense could get the ball off Tom Brady. As this would allow Aaron Rodgers and his offensive unit a chance to win the game. But as things played out at Lambeau Field, the Buccaneers ran out the clock and won the tie 31-26.
LaFleur seeks to better communicate with Aaron Rodgers in the future
Reflecting on the play call, LaFleur said that one thing he has learnt is that the communication definitely should've been better with Aaron Rodgers.
"One thing you definitely learn, I know my communication with (Rodgers) should have been better in that situation," he said during an appearance on Football Morning in America.
ADVERTISEMENT
Article continues below this ad
"Maybe on that third down we do something a little bit different. His mindset was, We got four downs here. It comes down to communication, and that's something I gotta learn from and be better with him," he added.
With the defeat against Buccaneers, another season ended in disappointment for 2020 MVP winner Aaron Rodgers. But do you believe the outcome could've been different had Rodgers kept the ball on the fourth down?
ADVERTISEMENT
Article continues below this ad