Controversial Tom Brady Memento Sells for $396,000 in an Auction
Published 05/22/2022, 2:45 PM EDT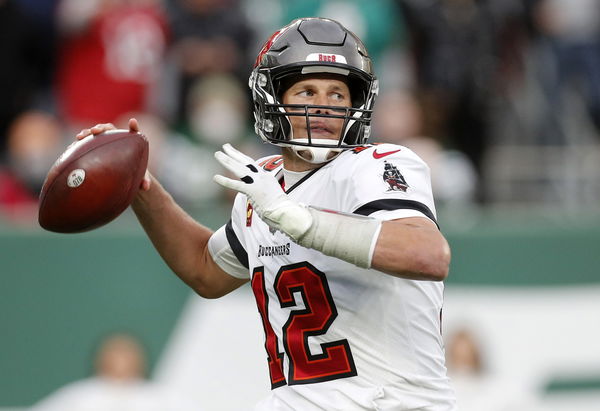 The sports-card market is one of the biggest avenues in the sports industry. Nevertheless, the NFL is connected to this market, especially the rookie cards which are sold through this medium have a large customer attraction. Recently, the Tom Brady, 2000 Fleer Showcase Masterpiece, numbered 1 of 1 got sold at an auction for $396,000. Surprisingly, it was not the only one of its kind.
The Fleer showcase card was graded 8.5 NM-MT+ by Beckett Grading Services and was auctioned with collectibles marketplace PWCC. However, it was revealed that another card of a similar trademark exists, which was purchased by some other fan around 17 years ago.
ADVERTISEMENT
Article continues below this ad
Moreover, this card was also PSA graded, and the person who bought this card walked towards PWCC, claiming his authority over the property.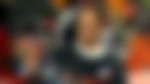 The rookie card was also labeled "The Only 1 of 1 Masterpiece." and the owner claimed to have purchased the card for $2000 in 2005. Interestingly, the deal happened through eBay at that time, and this guy was just lucky enough to have grabbed the deal at such a low price.
As soon as this revelation came out, it was announced that both the BGS and PSA graded card was authentic and carried equal value. However, the one who bought the Beckett-graded 1-of-1 card will get the letter of authenticity.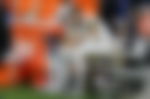 Fleer Showcase affirmed the theory that multiple 1-of-1 cards were printed to serve the purpose. But only one of the cards was supposed to go to the public. The rest of them were never meant to leave the factory; somehow, they got released, and currently, two cards are available in the market.
How do 1-of-1 Tom Brady rookie cards get serial numbers?
ADVERTISEMENT
Article continues below this ad
The first edition of 1-of-1 cards was produced in 1990. The main intention behind releasing such cards was to minimize the ambiguity and duplication of such properties. Earlier there was a lack of transparency on how many such cards were printed and how many got hoarded in the factory. It is believed that there were more than 2 million Upper Deck Ken Griffey Jr. rookie cards.
As a result, manufacturers had to face multiple market crashes at times. Thus a new trend of stamping serial numbers on the cards began. Those were famously called "chase cards". Some of them were numbered in hundreds, while many were in thousands.
ADVERTISEMENT
Article continues below this ad
This helped the auctioneers and manufacturers to validate the authenticity of such objects. It is yet to see how Brady's rookie card disparity settles because there is a big difference between $396,000 and $2000.
Watch This Story – Tom Brady Spills His Secret to Stay Healthy; Shares 6 Simple Steps