Could Trevor Lawrence Have Handled the Spotlight that Comes with Playing for the Jets?
Published 04/18/2021, 11:52 AM EDT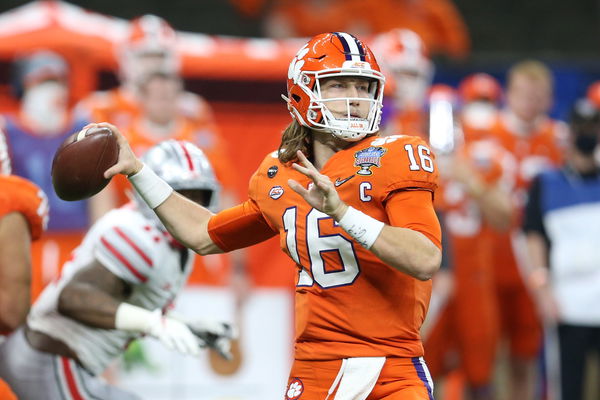 ---
---
Clemson Tigers superstar Trevor Lawrence has made headlines this weekend for all the wrong reasons. The 21-year-old kid was dragged on social media due to his comments in a recent interview with Sports Illustrated. A large portion of the criticism was simply a misinterpretation of his words.
ADVERTISEMENT
Article continues below this ad
He was forced to clarify his stance when it comes to his professionalism and work ethic with respect to his love for football. He went on a lengthy Twitter rant on Saturday, even though he didn't need to. Lawrence maintained that his love for the game is second to none, and he looks forward to proving his naysayers wrong in the coming months.
ADVERTISEMENT
Article continues below this ad
However, one can't help but wonder if this silk-haired superstar would have thrived in a city like New York.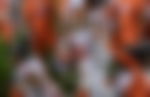 Spotlight-shedding Trevor Lawrence would have done well in New York
Popular SI reporter Michael Rosenberg was the latest guest on The Rich Eisen Show earlier today. He was asked to comment on the recent Trevor Lawrence saga while Eisen questioned if the youngster could evade the spotlight if he goes on to join the New York Jets this summer.
He said, "You know, I don't really understand. That confuses me a little because then, there are guys that go to New York as we know, who enjoyed a little too much, right? And they're on the back page all the time. And they're on page six, and it's an issue. Now you've got a guy who's, you know, 21, just got married, doesn't have the most active social life, just loves football and getting along with people. I don't understand."
"To me that's, that's somebody who can handle New York, you know, I don't know if he would love it but I think he would figure it out. I mean, I don't think that would have been as big an issue to me… I think someone like Trevor Lawrence, who doesn't need that spotlight, actually would do quite well there," Rosenberg said on the show.
ADVERTISEMENT
Article continues below this ad
seeing so many people applauding the "refreshing take" from Trevor Lawrence in the SI piece

wonder how things would look if these quotes came from Justin Fields and his camp pic.twitter.com/EYLi3u3hWn

— Warren Sharp (@SharpFootball) April 14, 2021
Lawrence's stats speak for themselves. Critics continue to argue that this kid could be the greatest college quarterback of all time ahead of the likes of Peyton Manning, Joe Burrow, and others.
ADVERTISEMENT
Article continues below this ad
He is expected to sign for Urban Meyer's Jacksonville Jaguars as the 1st overall pick in the 2021 NFL Draft. So, Eisen need not worry about Trevor Lawrence 'Page 3' problems in New York.