Cowboys' Interception King Trevon Diggs Makes Mighty Claim After Week 15 Heroics
Published 12/20/2021, 8:48 AM EST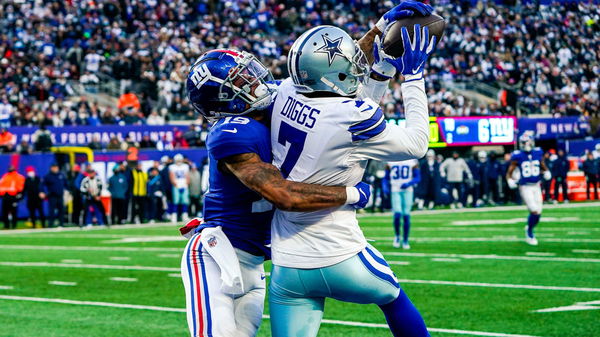 ---
---
There is no denying that Trevon Diggs has taken over the NFL by storm. The Dallas Cowboys cornerback is one of the best defensive players in the league today. He is the first player to make double digits sacks and interceptions in a single season in more than a decade. He is well worthy of his nickname, the Intercepted King.
ADVERTISEMENT
Article continues below this ad
After his phenomenal performance in Week 15, if there was still any doubt in someone's mind, he cleared it. After the game against the New York Giants, Diggs achieved elite status. But after doing that, he made some bold claims. 
Trevon Diggs amazing defense against the Giants 
ADVERTISEMENT
Article continues below this ad
The Week 15 bout between the Cowboys and the Giants will be remembered for its defense. The Cowboys' defense had the Giants well scouted from the first quarter. After a turnover, the running back Ezekiel Elliott scored a touchdown for the Cowboys around 6:31 minutes.
After that, the Dallas defense quickly shut down any play that the Giants tried to put together. New York was forced to take 3 points from a field goal with only 30 seconds left. The first quarter ended with a score of 6-3. 
It was the same story for the rest of the game. The best play of the night came later in the fourth quarter. Cowboys quarterback Dak Prescott was sacked, and he lost control of the ball. Austin Johnson retrieved the ball and put the Giants on offense again. The score was 21-6, Dallas was in a comfortable lead.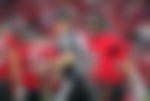 Giants quarterback Mike Glennon was eyeing his teammate in the end zone. He threw the ball towards him, but he could not scout Trevon Diggs. Driggs immediately jumped and intercepted the pass. At first, the interception was ruled incomplete, but after Mike McCarthy threw a flag, they overruled it. Driggs has now completed 10 interceptions this season. 
ADVERTISEMENT
Article continues below this ad
Is the Cowboys defense the best in the NFL?
ADVERTISEMENT
Article continues below this ad
After setting history in the game, the interception King has made a mighty claim. Trevon Diggs said, "We're the best defense." After their performance, it is hard to challenge Trevon's claims. Even in the NFL currently, the Cowboys' defense ranks number 1. The interception King might be worthy of the claim he makes.