Cowboys Owner Jerry Jones Takes Dig at Mayor of Dallas Who Wants 2nd NFL Team From City: "I Like Him Personally But He Doesn't Have The Depth"
Published 06/17/2022, 3:30 PM EDT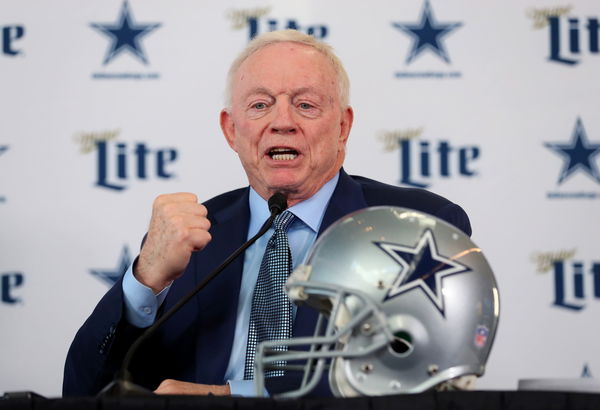 There is no second thought over the fact that the Dallas Cowboys are one of the richest and most successful NFL teams. To clone, one more franchise in the city is nearly impossible looking at the current scenario. Recently, the Dallas Mayor pitched an idea to welcome a new team besides the Cowboys. Interestingly, he suggested the Los Angeles Chargers should relocate and begin its operations from Dallas. Meanwhile, Jerry Jones took a shot at Mayor and shut the speculations even before it became a hot topic of discussion.
Even though the conversation didn't mean a back-and-forth between Jerry Jones and Mayor Eric Johnson, it became a debatable topic for a few days now.
ADVERTISEMENT
Article continues below this ad
Johnson's first attempt occurred when he invited the chargers to South Dallas and suggested ideal locations such as Cotton Bowl and Hensley Field for the team.
"Southern Dallas is the fresh start the Chargers need! Several sites, including cotton bowl stadium and Hensley Field, would be ideal locations for a state-of-the-art practice facility," Johnson wrote on Twitter.
However, there is a hurdle in between the processions even if Chargers plan to relocate. According to NBC's sports anchor Newy Scruggs, Chargers will have to pay the relocation charges up to $650 million to the NFL. So it becomes a far-fetched thought for the franchise to take extra efforts.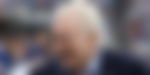 Instantly, the Dallas Mayor backed off from the comment section with a funny reply. Moreover, Jerry Jones also reacted to Mr. Johnson's plan to invite a competitor for the Cowboys to the city.
What did Jerry Jones say about Mayor's comments?
On Wednesday, the Cowboys owner vented his thoughts over the matter. "Well, I like the mayor," Jones told The Dallas Morning News. "I like him personally, but he doesn't have the depth.
ADVERTISEMENT
Article continues below this ad
He doesn't have the knowledge that others have regarding how unique Dallas is and how we enjoy the interest in the Cowboys. He wouldn't want to water that down as it relates to Dallas if he knew as much, and has spent as much time in sports as I have."
As per the Forbes recent list of richest NFL teams, Dallas Cowboys leads the rally with a net worth of more than $6.5 billion. The franchise is responsible for producing more than $800 million in 2021 and boasts of an operating income of $280 million.
ADVERTISEMENT
Article continues below this ad
Jones also claimed that the NFL won't encourage a second team from the city considering the current contribution of the Cowboys in the pro-football league. With this development being unofficially shut down, it will be interesting to see how the franchise performs in the upcoming 2022 season.
Watch This Story – Tom Brady Spills His Secret to Stay Healthy; Shares 6 Simple Steps