"Dak Prescott Will Get Better, Stronger" – Cowboys Great Rallies Behind Injured Star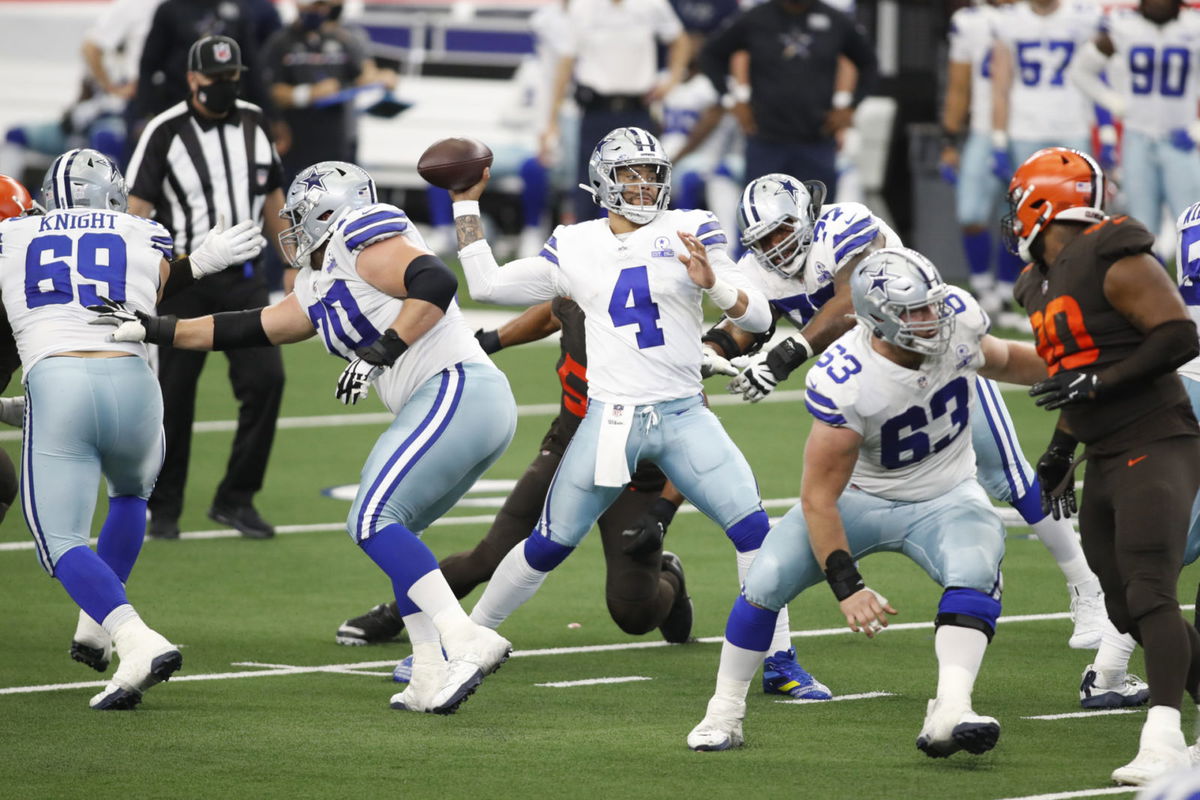 Mike McCarthy's Dallas Cowboys were dealt a major blow in Week Five. Star quarterback Dak Prescott suffered a season-ending injury as the Cowboys outplayed the New York Giants on Sunday. The fifth-year quarterback suffered a devastating compound right ankle fracture after Giants DT, Logan Ryan tackled him.
Prescott underwent surgery on his ankle on Monday itself and will now sit out for a period of six to eight months. Former Cincinnati Bengals quarterback, Andy Dalton, is now the first-choice starter for the Cowboys.
Here's what former Cowboys quarterback, Danny White, said with regards to Prescott's potential return in 2021.
ALSO READ – "Andy Dalton Could Be a Starter in This League" – Arizona Cardinals Man Lauds Cowboys Backup
Dallas Cowboys' legend comes to the support of the injured Dak Prescott
"We're thinking about you,
praying for you,
& love you."

4's up all year 💙 @dak pic.twitter.com/0jbQOdMFO8

— Dallas Cowboys (@dallascowboys) October 14, 2020
The legendary Danny White served as Dallas Cowboys' franchise quarterback between 1976-1988. He led 'America's Team' to the Super Bowl XII title during his playing days.
Mr. White appeared on SiriusXM NFL Radio show earlier this week, where he gave his two cents on Dak Prescott and his long-term injury.
"There was nobody else that was producing in the league – that was producing like Dak was producing. So it's a shame from that standpoint, from a numbers, a statistical standpoint that this season had to end so quickly for Dak. He was at the top of his game, and I think he'll get back."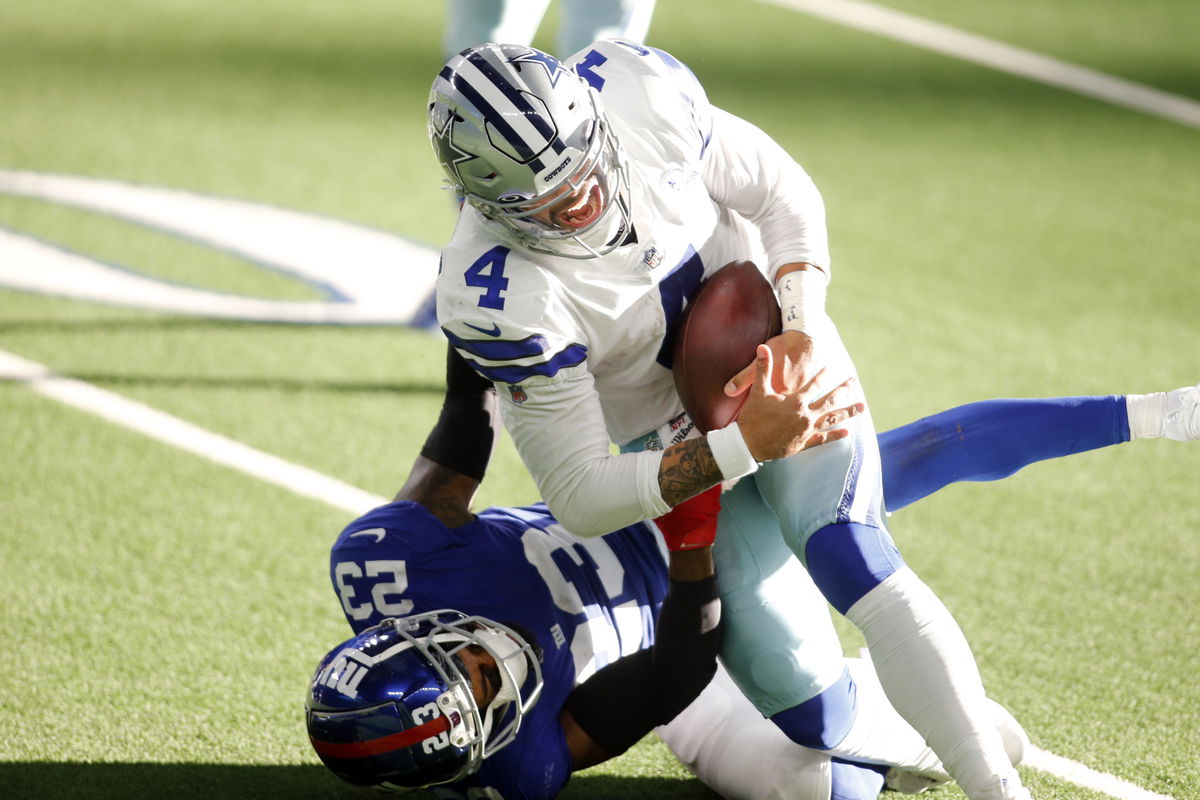 "The silver lining to the cloud is that Dak will be better, stronger because he's that kind of guy. You know, some guys let injuries get to 'em. You know, you've seen, I've seen it. Others use it to get better and to get stronger and that's Dak Prescott. That's the kind of guy that he is," White said on the show.
Danny White believes that Prescott will get his $40 million-a-year contract
Dak Prescott's neighbors put up a "Get Well Soon" sign in front of his home

(Photo: @SuzanCahanin) pic.twitter.com/CcnNf1JA6m

— Jon Machota (@jonmachota) October 13, 2020
It is a well-known fact that Prescott was playing the 2020 NFL season on a $31.4 million franchise tag. He failed to agree on a contract extension with Cowboys owner, Jerry Jones, in the offseason. His unfortunate injury on Sunday means that his long-term future in Dallas could be in jeopardy. But Danny White reckons otherwise.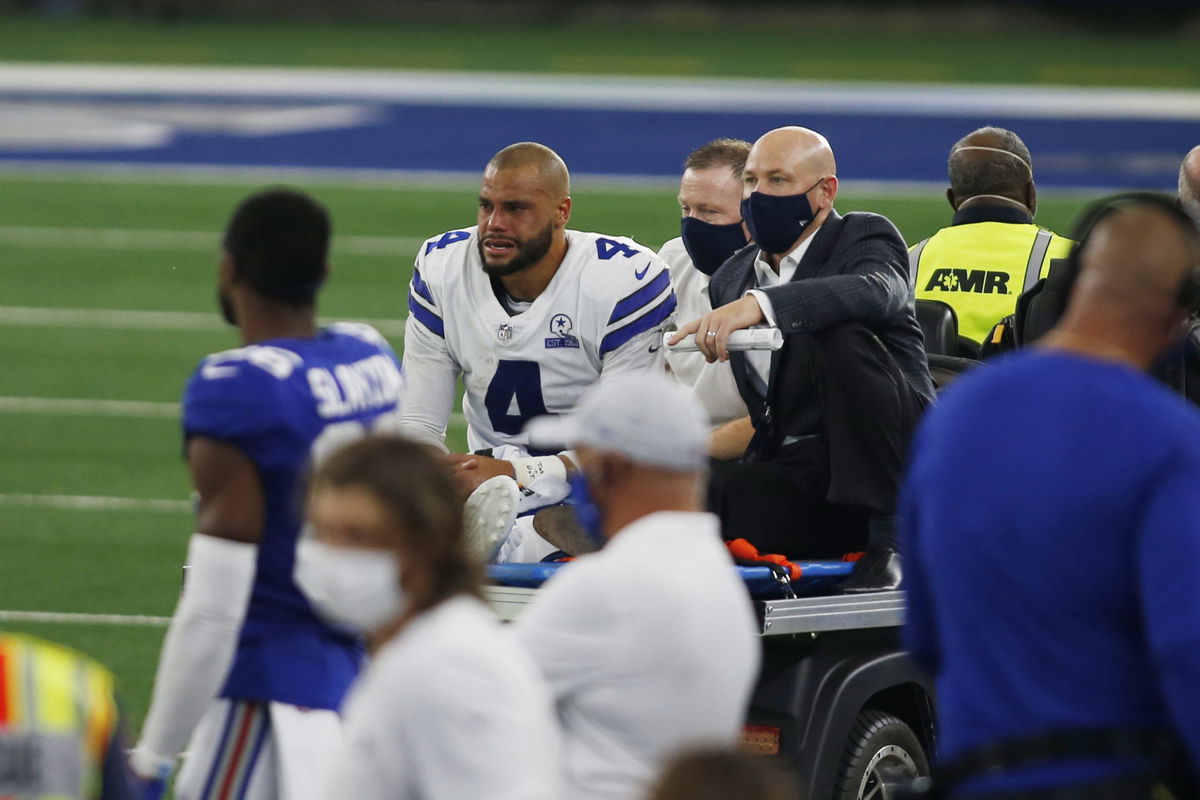 "Well, in my opinion, it just solidifies Dak's position with the Cowboys. I think he'll get his $40 million. He'll get whatever he's asking for now, because the sentiment of the fans of Cowboy nation is now solidly in Dak's corner," White added.
This might be true, as Jerry Jones also publicly stated that 'Dak Prescott's future is with the Dallas Cowboys' in a recent interview. Regardless, it will be interesting to see if Prescott and his entourage manage to secure a long-term contract extension before next season.
ALSO READ – "Dak Prescott is Deserving of Anything"- Jerry Jones Rallies Behind 'Franchise' Quarterback