Dallas Cowboys and Integral Offensive Player Stand at Commercial Crossroads for NFL Season 2023
Published 06/25/2022, 12:30 PM EDT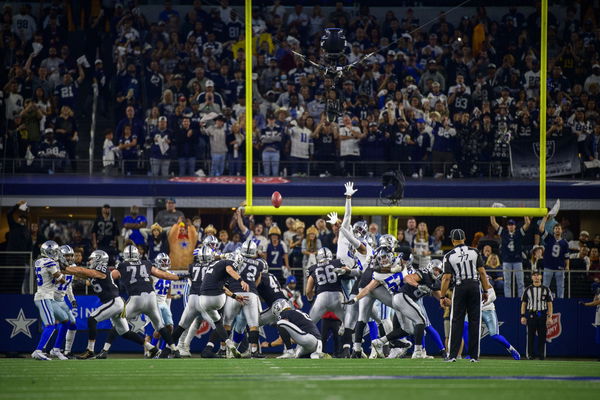 The Dallas Cowboys are now at a tough commercial crossroads with their tight end, Dalton Schultz. With the next season around the corner, every team is looking to finalize contract negotiations and make a final team. However, the Cowboys have a challenge in front of them.
As the Cowboys' TE started playing in 2018, he has largely been out of the picture. In 2019, he suffered an injury and had to warm the bench throughout the season. Further, in 2020, he recorded some decent numbers.
ADVERTISEMENT
Article continues below this ad
Following his contract negotiations, Schultz missed the latter half of his OTA training in protest. However, he showed up to the mandatory minicamp to avoid any fines. Even though his contract extension expectations are hanging by a thread, he is not giving up on it.
Although he has already signed his franchise tag for 2022, paying him a little under the $11 million fully guaranteed. It came as a surprise to analysts and fans when he decided to boycott the backend of the OTAs. In short, he has higher expectations from the franchise in terms of his contract extension.
Dalton Schultz wants a top-tier contract from the Dallas Cowboys for the upcoming season
The TE Schultz was not even a starter for the Cowboys until the 2020 season. Moreover, his performance has not been at par with his contemporaries in the league. However, Dalton wants to have a top-tier contract under his belt for the next season of the NFL. Although he has already signed the franchise tag, the deadline for any new contract deal is July 15.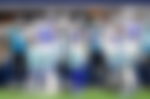 ADVERTISEMENT
Article continues below this ad
As there is still time for the July deadline, Schultz is hoping for some progress with Dallas. However, the Cowboys have not demonstrated any sense of urgency in extending his contract. Therefore, it is highly possible that the TE will stick to his current contract to remain in Dallas post-2022.
On the flip side, if he doesn't agree on his current payout, he would have a chip on his shoulder to prove that he can improve on his career-best performance of 2021 and secure a heftier paycheck in the next season.
ADVERTISEMENT
Article continues below this ad
Watch This Story: $10 Billion is the price Jerry Jones says he could sell Dallas Cowboys for today but who has this much money