Dallas Cowboys and New Orleans Saints Players To Pay Hefty Fine For Post-Match Brawl; Trysten Hill and More May Avoid Suspension
Published 11/26/2021, 2:10 PM EST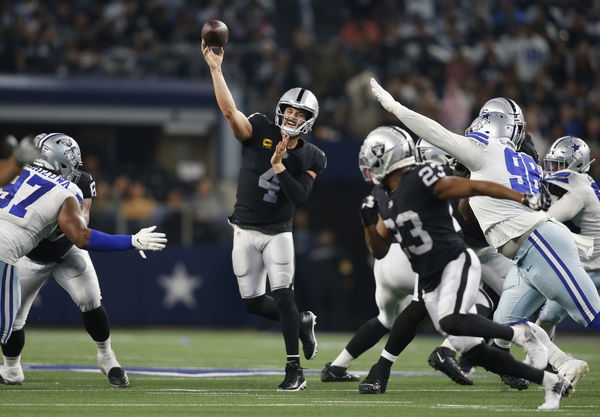 ---
---
Last night's Thanksgiving clash between the Dallas Cowboys and the Las Vegas Raiders was as aggressive a match could get. The match had everything, from players punching each other to the Cowboys breaking an all time franchise record of penalty yards. For a match as controversial as this, many expected the players in question to be suspended. Luckily, they are all set to attract fines.
ADVERTISEMENT
Article continues below this ad
"I don't really know": Dallas Cowboys Coach Mike McCarthy cannot explain how his team got 28 penalties
ADVERTISEMENT
Article continues below this ad
In their overtime loss to the Raiders last night, the Cowboys established a franchise mark with 166 penalty yards. Their previous record was 161 against Washington in 1970. Post match, Cowboys coach Mike McCarthy was asked about his team's performance, and safe to say, he wasn't happy. "Twenty-eight penalties," Cowboys coach Mike McCarthy said. "'I don't really know what the hell you want me to say. Write whatever you want. I'm all for it."
Cowboys Linebacker Micah Parsons also shared similar sentiments and believed that they fell victim to some really awful calls. "I feel bad for my guys cause I know some of the penalties were 50/50; some would say really bad calls," Parsons said.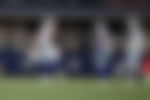 Parsons further emphasised on the injustice by talking about the aggressiveness in football. "It doesn't matter. At the end of the day, football is an aggressive game and you're gonna attack the ball, and you're gonna play through the ball, and you're gonna play the defender. End of the day, it's gonna come to a point and time, where when, are you going to let us truly play?"
No suspension for players, but they are likely to be fined
ADVERTISEMENT
Article continues below this ad
According to NFL Network Insider Ian Rapoport, Cowboys defensive lineman Trysten Hill will not face a suspension after punching Raiders guard John Simpson during a post-game brawl. NFL Network's Tom Pelissero also reported that Raiders safety Roderick Teamer and Cowboys cornerback Kelvin Joseph will not be suspended for their altercation early in the second half of the Thanksgiving Day game.
#Cowboys DT Trysten Hill, who was seen in an altercation with #Raiders guard John Simpson, won't be suspended, source said. His actions will be reviewed for a possible fine, however.

— Ian Rapoport (@RapSheet) November 26, 2021
After their brawl, which began after the Raiders' A.J. Cole punted early in the third quarter, both Teamer and Joseph were dismissed from the game. Both Joseph and Teamer were disqualified from the game and taken to their respective locker rooms as a result of the altercation. In the scuffle, official Tom Hill received a gash on his chin that required bandaging.
ADVERTISEMENT
Article continues below this ad
Thanksgiving was not so thankful for some, I guess!