Dallas Cowboys Billionaire Owner Jerry Jones And Citizens Rejoice As Soccer World Cup 2026 Come to The Boys' Home
Published 06/17/2022, 3:50 PM EDT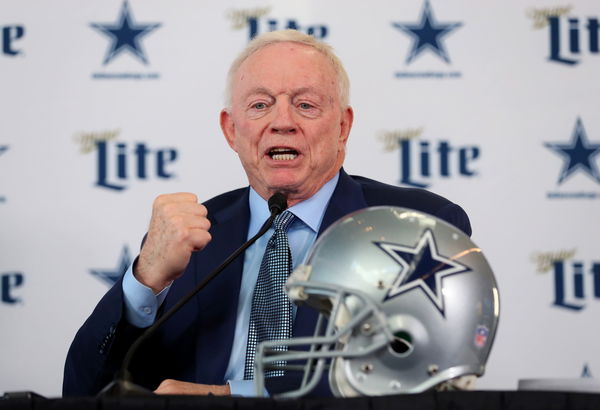 The Dallas Cowboys owner Jerry Jones and the soccer fans in Dallas were given a morale boost following a recent FIFA announcement. On Wednesday, the sport's top governing body announced the 16 North American cities that will host the 2026 World Cup matches. Among the 16 host cities, 11 will be from the United States, with the AT&T Stadium on the shortlist.
The decision to decide on these venues was the most competitive process ever, according to FIFA president Gianni Infantino. It appears to be something with a view of helping fans. The aim will be reducing their travel time to watch the matches.
ADVERTISEMENT
Article continues below this ad
It is the result of a long wait for some of these cities since the process began in 2017.
Dallas has been selected as a 2026 FIFA World Cup host city. Cowboys owner Jerry Jones been part of regional effort to bring World Cup soccer to AT&T Stadium.

— Michael Gehlken (@GehlkenNFL) June 16, 2022
The upcoming 2026 World Cup will be a second opportunity for the city of Dallas. They will be retaining their place among the nine venues from the 1994 World Cup. Out of the 9 in 1994, only 5 have remained as host cities. It will be a unique opportunity for the Jones to put on a show at the AT&T Stadium. The stadium was built by Jones and was a venue to host the biggest events happening on US soil.
Jerry Jones and the Dallas Cowboys fans are welcoming exciting times
While talking about the opportunity, Jones states, "Candidly, I think it's broader interest from the perspective of Dallas. The longer I'm in sport, the more I realize how important soccer is to this world. To be able to participate in such an event is … really awesome and inspiring." The stadium is not unfamiliar with hosting the biggest events, and Jones is keen to add the FIFA World Cup 2026 Final to his portfolio.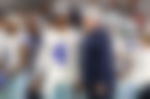 ADVERTISEMENT
Article continues below this ad
There also seems to be a determination from Dallas 2026 Committee Chairman and FC Dallas president Dan Hunt to win this opportunity.
He believes in the stadium's capability to host 6 games and hopes FIFA recognizes its potential in 2023.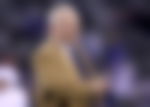 However, the prestigious event remains an exciting opportunity in the future, the franchise will be turning its attention to 2022. The upcoming NFL campaign will present a sporting challenge in the field for the Cowboys. They will look to compete for the top NFL honors next season.
ADVERTISEMENT
Article continues below this ad
Watch This Story: Rob Gronkowski, Tom Brady, And Odell Beckham Jr's Involvement In Crypto Becomes Butt Of Jokes From The Onion