Dak Prescott Pledges 7-Figure Sum to "Address Systemic Racism"
Published 06/07/2020, 5:35 AM EDT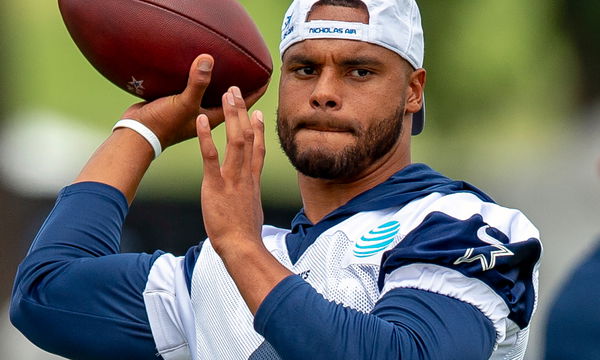 ---
---
Dallas Cowboys Quarterback Dak Prescott is not any closer to reaching an agreement over a new deal as he approaches the final season of his first contract. However, he isn't too focused on the negotiations. Instead, he pledged a 7 figure sum to "improve police training and address systemic racism through education and advocacy in the country."
ADVERTISEMENT
Article continues below this ad
Dak Prescott pledges $1 million to a noble cause
The 26-year-old franchise player took to Instagram to send a message and declare his intentions. Here he posted 4 images in a slideshow. 
ADVERTISEMENT
Article continues below this ad
In the last of the images, Prescott listed out all he stands for and wrote, "I will take action and help! I will act alongside all of you!" 
Here the quarterback announced his intention to pledge money and do his part in giving momentum for the change he calls for throughout the post.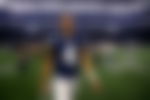 In the first image, Prescott highlighted that as a "Black Multicultural American" he is "disgusted and unsettled!" He added that he is "as optimistic as they come!" In a black highlight he wrote, "As Our Communities Take Action, Protesting and Fighting For the Justice of George Floyd And Every Black Life, I Am With You!"
In the second image, Prescott writes, "I do not believe in looting or that violence is the answer."
Furthermore, he writes, "Find a Bigger Purpose!" Prescott finishes off by penning, "it is our obligation to tell our neighbor how much they matter to us and take a stand for the greater good of each other."
In the 3rd image, the quarterback urges "the men and women that police our streets" to "Take Action!" The image talks about accountability and the need to teach each other about differences.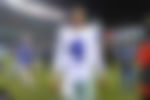 Furthermore, Prescott urges people to embrace their differences. He wrote, "to be multi racial is beautiful and that is what this country is!"
ADVERTISEMENT
Article continues below this ad
"You have to CHANGE YOURSELF before you can ask anyone else to Change!"
Later, the NFL itself announced a massive donation of $20 million under its Inspire Change initiative. In their series of tweets, the league promised to do more as well. 
What do you make of Dak Prescott's donation and message?
ADVERTISEMENT
Article continues below this ad
"We Stand with the Black Community" – NFL Pledges Massive Donations to Help Challenge Injustice
Trending Stories