Dallas Cowboys HC Mike McCarthy Raves About 'Deion-Like' Trevon Diggs After Impressive Showing During Minicamp Drills
Published 06/16/2022, 6:13 AM EDT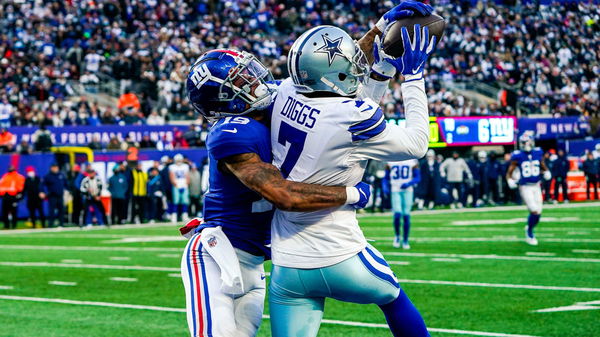 Dallas Cowboys cornerback Trevon Diggs received high praise from his head coach Mike McCarthy after his showing during minicamp drills. Diggs has been making a name for himself since joining the Cowboys, and the 2021 campaign was one scary highlight reel. His activity in their defense made life difficult for any opposing QBs to make their regulation throws toward their receivers.
On Tuesday, during the minicamp's red zone drills against his QB and Cowboys franchise player Dak Prescott, Diggs wasn't holding anything back. Despite having found evolution to his own game, Prescott was unable to get past Diggs on a goal-line scramble and gave away an interception. Apart from his interceptions, Diggs also managed two pass deflections during the drills.
ADVERTISEMENT
Article continues below this ad
While talking about Diggs' skillset, head coach Mike McCarthy summons the name of Pro Football Hall of Famer DB Deion Sanders. He states, "When the ball went up in the air, you just assumed Deion was coming down with it. Diggs has some of that, too." It is a glowing endorsement for one of the young stars of this Cowboys team.
How far can Trevon Diggs carry the Dallas Cowboys in 2022?
After leading the league with 11 INTs last season, Diggs will look to consolidate himself. The fact is even more astonishing for NFL fans because Diggs isn't a natural CB but was earlier a WR during his time at Alabama. Amongst the scariest things is the fact that he isn't a fully finished player and looks eager to learn more about his role.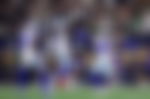 ADVERTISEMENT
Article continues below this ad
While talking about his work with the Cowboys in 2021, Diggs states, "I'm just trying to stack success, keep grinding, working on the little things and focus on next season. Last season happened, but I'm on to next year."
It seems he is under no illusion about the upcoming season being easy and wants the ball to continue rolling.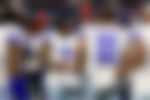 ADVERTISEMENT
Article continues below this ad
The Cowboys Nation will find his growth as an extraordinary development and one they hope continues in the 2022 NFL campaign. They will again be a favorite in the NFC East division as they look to finally win another Super Bowl after recent setbacks.
Watch This Story: "There Were Like A 1000 girls there": Gisele Bundchen Remembers Tough Initial Days Before She Married Tom Brady