Jerry Jones Dismisses Job Safety Rumors About Mike McCarthy
Published 12/16/2020, 12:20 PM EST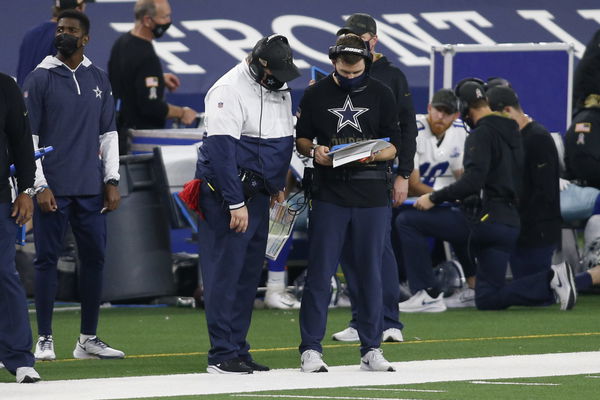 ---
---
Mike McCarthy might not be a Head Coach for the Dallas Cowboys for too long. Rumor has it, the Cowboys have fired him because he could only get them 4 wins this season. On Tuesday, on Dallas radio station 105.3 The Fan, team owner Jerry Jones, showed up and bashed all the rumors with pretty straightforward words.
ADVERTISEMENT
Article continues below this ad
"Not one time have I been in any discussion, had any dream, been sitting by myself, have I given a thought to anything but Mike McCarthy being our coach next year, and being our coach in the future.
"How in the hell something like that could get going with a conversation with Stephen or anybody else, about whether McCarthy is going to be the coach or not, is ridiculous," said Dallas Cowboys' owner Jerry Jones.
ADVERTISEMENT
Article continues below this ad
"I don't understand frankly just how so ridiculous this conversation is in terms of it actually having any meat of the bone. I don't think I've even dreamed the thought of him not being coach," he added further.
First season for Mike McCarthy as Dallas Cowboys' Head Coach
This season the Cowboys have been an absolute disappointment. They might have defeated the Cincinnati Bengals, but that doesn't erase the poor performances that they recorded over the course of the season.
The Cowboys began with a 2-2 with Dak Prescott still in the picture before his accident. After Prescott suffered the injury and was forced off the field, the Cowboys lost 6 of their next 7 games, except the match against the Vikings, which they won by 3 points.
The Cowboys lost their star quarterback Dak Prescott to a compound fracture and dislocation of his right ankle in Week 5 against the New York Giants. As if losing a quarterback was not enough, they soon lost their backup quarterback Andy Dalton for 2 games.
ADVERTISEMENT
Article continues below this ad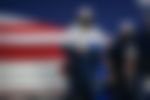 McCarthy might have faced troubles in his first year as a coach, but he is not the only one. Tom Landry, who won 2 Super Bowls, went 0-11-1 in his first year, which was also the franchise's first year. Jimmy Johnson went 1-15 when he took over in 1989.
However, all things considered, mounting a comeback in his second season with America's Team would not be so simple. He would be under immense pressure to get the Cowboys back into playoff contention next season.
ADVERTISEMENT
Article continues below this ad
In case he cannot get them to the Playoffs, he may find himself staring down a dark tunnel with unemployment at the other end.