Dallas Cowboys Legend Weighs in on Jerry Jones' Comment Regarding New Dak Prescott Contract
Published 03/17/2021, 9:34 AM EDT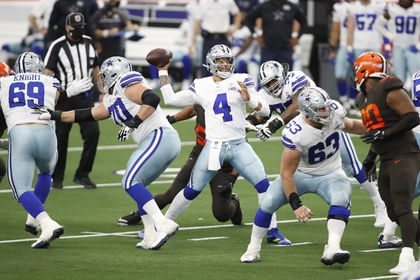 ---
---
This offseason the Dallas Cowboys finally closed a longstanding contract saga. By tying down Dak Prescott to a bumper $160 million 4-year deal, the Cowboys have secured their QB for the future.
ADVERTISEMENT
Article continues below this ad
But this new contract didn't come about that easy. Negotiations were ongoing since 2019, with the player ultimately playing on the franchise tag last season. And even when the deal was done, it involved some sense of controversy.
Speaking to the media with Dak Prescott after making the deal public, Dallas Cowboys owner Jerry Jones took what many believe was a veiled dig at Prescott.
ADVERTISEMENT
Article continues below this ad
Jones said that he had 'overpaid' for good things in life and that this was one of them. While Prescott did not react to the comment, many wondered what the QB must have felt hearing Jones' comment.
Dak Prescott worth the price tag for Dallas Cowboys
While appearing on The Rich Eisen Show, Dallas Cowboys legend Michael Irvin discussed as to how Prescott should perceive Jerry Jones' comment. And the NFL Hall of Famer who's known Jones for years weighed in with some intriguing insight.
"I'm sure Dak Prescott has heard Jerry talk many times. He's always used that analogy, when anything he thought had great value. He said he'd overpay for it," said Irvin.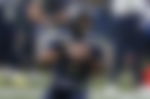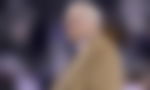 "It still means he says it has great value that I would overpay for. This thing goes both ways. He also said that it has always proven to be a good thing (when Jones has overpaid)," he added.
Irvin said that Prescott shouldn't take Jone's comments to heart, especially given the amount of money he's banked so far.
"So absolutely, I wouldn't be taking that as a slight. Especially if he just paid me $100 million over the last two years. $30 million last year and $75 million this year."
ADVERTISEMENT
Article continues below this ad
The amount Irvin is referring to here is the money paid by the Cowboys to Prescott in 2020 thanks to his franchise tag, and the money he is guaranteed to receive in 2021 due to his new contract.
With the new contract making Dak Prescott one of the highest-paid players in the NFL, do you think Jerry Jones and the Dallas Cowboys overpaid for the quarterback?
ADVERTISEMENT
Article continues below this ad