Dallas Cowboys Offensive Coordinator on Radar of Top College Team, According to NFL Analyst
Published 12/27/2020, 2:50 PM EST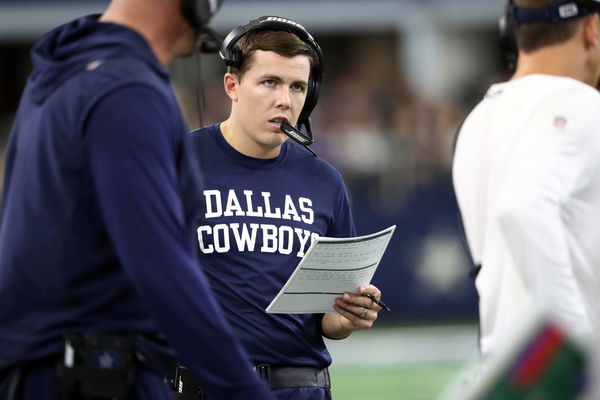 ---
---
If reports are to be believed, the Dallas Cowboys could soon be without their offensive coordinator Kellen Moore. Moore, who has himself padded up for the Cowboys in the past, is apparently high on the wish list of the Boise State Broncos.
ADVERTISEMENT
Article continues below this ad
As per NFL insider Ian Rapoport, the Broncos are keen on bringing back their alma mater as Head Coach. Moore's play-calls seem to have caught the eye of the Mountain West Conference team who are currently without a head coach.
Kellen Moore rising through the ranks
ADVERTISEMENT
Article continues below this ad
Moore entered the NFL in 2012 with the Detroit Lions as a free agent after going undrafted. Moore was coming off a solid few seasons with the Boise State Broncos through his collegiate career.
In Moore's final year with the Broncos, the team ended up finishing the season with a 12-1 record. Enroute, the Broncos also secured their second consecutive Maaco Bowl.
After a couple of seasons with the Lions, Moore signed with the Cowboys for their practice squad in 2015. He went on to spend 2 seasons with the Cowboys and even picked up 2 starts with the team.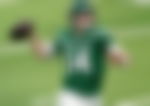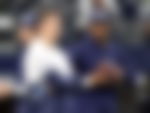 In 2017, though, Moore announced his retirement from the game. The Cowboys saw the potential and signed him on as their quarterback coach immediately.
He soon climbed through the ranks and became the side's offensive coordinator in 2018. Under him, the Cowboys have enjoyed considerable success on the offensive front.
His play-calling has especially helped Cowboys quarterback Dak Prescott. Together, the side ended the 2019 season as the league's best offense.
However, 2020 has been a different story. And a lot of it can be blamed on the injuries they've sustained to key units. Without Prescott and a few other offensive players, the side has struggled.
With contract running out, should Dallas Cowboys retain Moore?
ADVERTISEMENT
Article continues below this ad
Moore is in the last year of current contract with the Cowboys. And with the team looking to bounce back after a disappointing season, retaining the play-caller would be their priority. With the Cowboys looking to sort out Prescott's contract as well, keeping the duo together will be critical to their success.
While Moore would be keen to stick around with the Cowboys, a chance to go be the Head Coach of his alma mater could be a difficult prospect to pass off on.
After all, a move to the Broncos would be the perfect opportunity to prove his mettle as a Head Coach. And just the platform he needs to land a Head Coach job in the NFL down the line.
ADVERTISEMENT
Article continues below this ad