Dallas Cowboys Owner Jerry Jones Makes a Massive Dent in His $11.6 Billion Net Worth With Doubled Investment
Published 06/23/2022, 5:59 PM EDT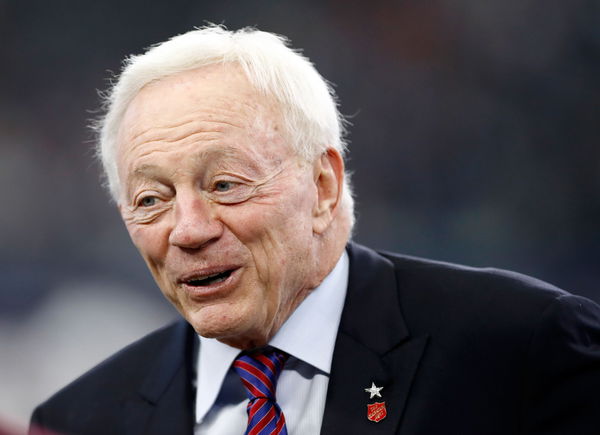 Jerry Jones was, until recently, was the richest franchise owner in the NFL. He lost the title earlier this month to a new owner in the NFL. However, he remains near the top of the list because of his vast personal fortune. Jones has built his fortune over the decades with multiple business ventures and investments.
The Dallas Cowboys was one of Jones' biggest investments in his life. However, there seems to be one investment he has made recently, which has returned a sum double in value. This has also given a massive boost to his personal fortune as well.
ADVERTISEMENT
Article continues below this ad
Jerry Jones sees a massive increase in his fortune
Jones had invested in a natural gas company around four years ago. This was around the time when gas prices were the lowest. The Cowboys' owner invested around $1.1 billion in Comstock Resources Inc. His aim was to have liquefied natural gas (LNG) export terminals along the Gulf of Mexico, south of the company's drilling fields.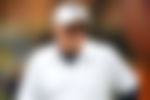 However, Jones' foresight and business acumen seem to be paying off. Currently, gas prices are at a global high because of multiple factors. Predominantly an enormous increase in demand for LNG. U.S. prices rose this spring to three times the price from a year ago.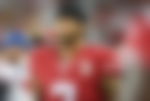 All this has led to Jones having a massive return on his initial investment and leading to an increase of $2.6 billion in his personal fortune. Comstock has been performing extremely well of late.
Jones has always been a star of the gas industry and has made widely profitable deals over the years. In fact, he bought the Cowboys in 1989 based on proceeds from his gas trades in 1989.
Where does Jones stand in terms of NFL owners' wealth?
ADVERTISEMENT
Article continues below this ad
While Rob Walton is now the richest NFL franchise owner, Jerry Jones is not miles away. His overall fortune pales in comparison to Walton's. But Jones has a massive personal fortune, to begin with ($11.6 billion) and was earlier the richest owner of any NFL franchise.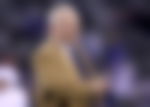 Currently, he stands third in the list of the richest owners in the NFL, excluding Rob Walton. Apart from Walton, the two other owners who have a larger personal fortune than Jones are David Tepper of the Panthers and Sam Kroenke of the Rams. However, Jones' Cowboys remain the most valuable sports franchise in the world and is worth billions.
ADVERTISEMENT
Article continues below this ad
With the recent addition to his wealth from his successful investment, Jones may affect the list of the richest NFL franchise owners. It remains to be seen if this would have some impact on the Cowboys over the upcoming season.
Watch This Story: Tom Brady Showcases Twitter Love For Rob Gronkowski Post Retirement; But Still Ready to Bring Him Back