Dallas Cowboys' QB Prescott Says He's 'Ready' for Their Season Opener Against Buccaneers
Published 09/04/2021, 1:15 PM EDT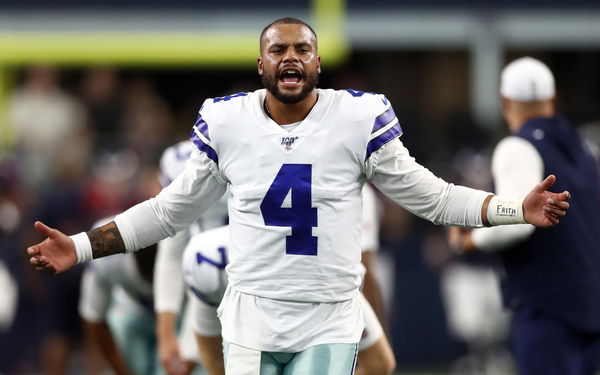 ---
---
Few days after Dallas Cowboys' owner Jerry Jones green flagged Dak Prescott for the 2021 season, the quarterback in a recent interview declared himself as fit as ever before to start the season. He feels confident about him throwing the ball at a professional level after almost 11 months of his absence.
ADVERTISEMENT
Article continues below this ad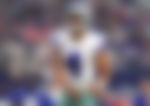 A setback for the Dallas Cowboys last season
ADVERTISEMENT
Article continues below this ad
Prescott was refrained from participating for the rest of the 2020 season after he messed up his ankle. His broken and dislocated ankle, caused in a match against the Giants. His season-long absence was a significant setback for the Cowboys.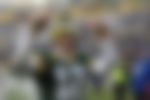 Prescott returned for the summer training sessions after recovering from a gruesome ankle injury. Though his return was short-lived when he suffered a shoulder strain early in the training camp. Due to the complexity of the strain, he had to consult baseball trainers to recover from it.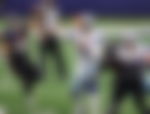 As a result of his shoulder injury, he had to miss out on all the preseason action to test his abilities after his return. Prescott's ankle injury has made him unsure about applying too much weight on his recovered ankle, affecting his gameplay.
Prescott returns to the gridiron
Though on Sunday, Jerry Jones gave a statement reporting that his star quarterback Dak Prescott had returned to training and was well and good to start for the franchise from week 1 itself.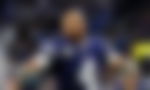 ADVERTISEMENT
Article continues below this ad
Following his statement, the quarterback himself in a conference stated, "I'm ready. I'm definitely ready. I'm excited. I put in a lot of work to get to this point. Whether it was months ago, just rehabbing the ankle, to the last few months keeping the feet working while I was letting my armrest. But there was so much work that I put in this, and I'm just excited to go out there and be part of the full game, just being out there with my brothers and do something I love."
His confidence speaks in itself that the player has never been better. Prescott further adds, "From the shoulder to the leg to the mind, I'm ready to go." 
ADVERTISEMENT
Article continues below this ad
The 28-year-old quarterback will be seen against Tom Brady in the season opener match with Tampa Bay Buccaneers. As the two giant quarterbacks meet head to head, it still remains to be seen who emerges victorious.