Dallas Cowboys Sign Andy Dalton
Published 05/02/2020, 10:49 PM EDT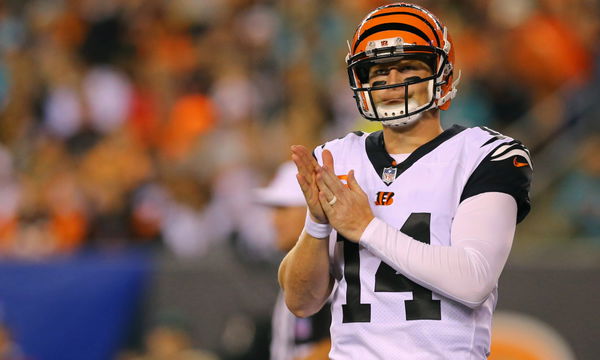 ---
---
Andy Dalton is no longer a free agent. According to ESPN's sources, the 32-year-old quarterback agreed to a one-year deal with the Dallas Cowboys. It is worth $7 million and includes a guaranteed amount of $3 million. It comes as a shock. This is because a few days ago there were whispers of him signing with New England Patriots or Jacksonville Jaguars. It comes just 2 days after the Bengals released the 9 season veteran in favor of top draft pick Joe Burrow. 
ADVERTISEMENT
Article continues below this ad
Former Bengals' QB Andy Dalton is signing a one-year deal worth up to $7 million that includes $3 million guaranteed with the Dallas Cowboys, source tells ESPN.

Dalton is returning to Texas.

— Adam Schefter (@AdamSchefter) May 3, 2020
ADVERTISEMENT
Article continues below this ad
Andy Dalton signing has nothing to do with Dak Prescott
Dalton joins Jameis Winston as a quarterback who was a starter last season to agree to a backup role. 
As per Ian Rapoport's sources, this signing has "nothing to do with Dak Prescott. This is just about Dalton wanting to be back in Dallas and the Cowboys wanting a strong option in case of injury. Simple."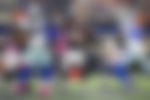 Prescott has not missed a single game since being drafted by The Cowboys in the 2016 NFL Draft. In addition to Dak Prescott who is the franchise player, the Cowboys have Clayton Thorson and Ben DiNucci on their roster. DiNucci became the 231st pick at this year's draft. He would surely welcome the opportunity to pick both Dalton and Prescott's brains in training sessions. 
ADVERTISEMENT
Article continues below this ad
Fans will surely wonder why The Bengals didn't think around these lines before opting to accept Dalton's request to "see what's out there" and release him. They are short on backup should injury befall Joe Burrow. 
Based on his new deal, he is fine with a backup role and will relish the opportunity to feature for his home state. 
Jerry Jones seems to be going all out to ensure the Super Bowl Trophy returns to Dallas for the first time in 26 years. He bolstered the wide receiver ranks and provided his quarterback with CeeDee Lamb. The round 1 pick will be another target in addition to Amari Cooper. As per statistics, the duo had a better 2019 that Kansas City's Patrick Mahomes and Tyreek Hill. 
ADVERTISEMENT
Article continues below this ad
Do you see Dalton having a minor but significant role at the AT&T Stadium next season? What do you think about this signing? Does it slash the odds on Dallas Cowboys chances in the Playoffs?
NFL Analyst Justifies Dak-Amari Being Ranked Over Mahomes-Tyreek in QB-WR List