Dallas Mayor Sends Cowboys Twitter Into Complete Frenzy After Suggesting That America's Team Should Have A Competitor in Town
Published 05/09/2022, 4:30 PM EDT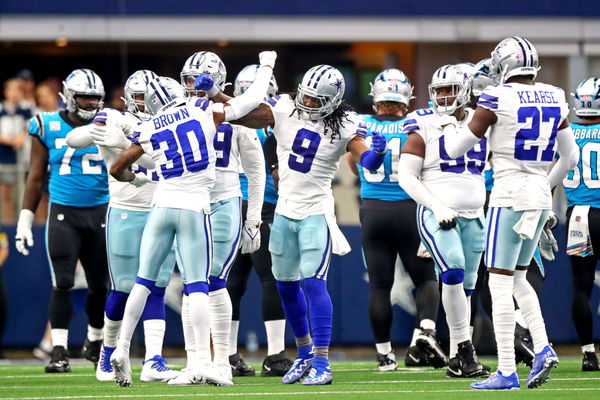 The Dallas Cowboys are the most valuable sports franchise in the world. They are popularly known as America's team. This is undoubtedly due to their massive success in the past. However, things haven't been nice for them in recent years.
The Cowboys are the most talked-about NFL franchise even without winning a Super Bowl for 26 years. This is due to various factors, including their loyal fanbase. They have stuck through the worst times of their franchise and have continued to seek a Super Bowl win.
ADVERTISEMENT
Article continues below this ad
Recently the mayor of Dallas, Eric Johnson, claimed that the city deserves another team in the NFL through the expansion. He said, "We are about to pass the Chicago metro and become the #3 metro in the US, which would make us the largest US metro WITHOUT 2 teams. Football is king here. Dallas needs an expansion team and we would be able to sustain 2,"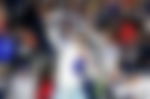 He further said, "Jerry Jones owns the crown jewel of the NFL, I don't think the Lakers or Yankees are bothered one bit by the existence of the Clippers or Mets. Cowboys are a stronger brand with a more global fan base than either of these two. You're underestimating Jerry Jones AND DALLAS!"
The mayor of Dallas certainly believes that 'Dallas, the capital of football' deserves to have two teams in the city. However, the people from Dallas didn't like the idea presented by their mayor.
Dallas Cowboys claim Jerry Jones would not agree to the Mayor's proposal
Jerry Jones, the owner of the Dallas Cowboys is one of the most respected owners in the NFL. He certainly wouldn't like the idea of having another team in the same city as the Cowboys. Unsurprisingly, the fans of the team were also on the same board and tweeted out their frustration.
However, there were many people who took a dig at the Cowboys and claimed that due to their lack of success, the Mayor is looking for another team to represent the city.
ADVERTISEMENT
Article continues below this ad
ADVERTISEMENT
Article continues below this ad
It will be interesting to see if the NFL expansion goes through. Furthermore, there are many big cities around the USA that would love to have one franchise belonging to them, rather than giving two to Dallas.
Watch This Story: Lamar Jackson Hangs Out With Greatest American Olympian Of All Time, Micheal Phelps