Dan Campbell Unfazed By Popular Narrative Surrounding Him
Published 02/23/2021, 9:42 AM EST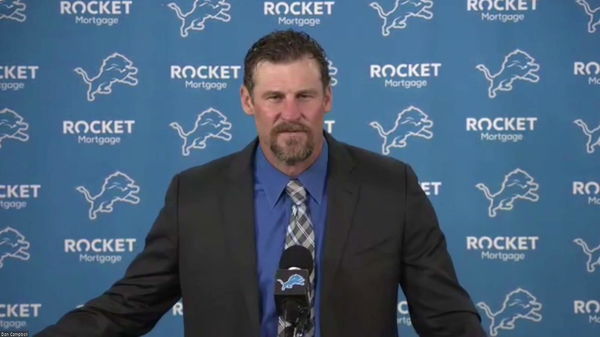 ---
---
Dan Campbell is the new Head Coach of the Detroit Lions. Last month, the Lions announced that Campbell would be the new Head Coach of the Lions for the upcoming season.
ADVERTISEMENT
Article continues below this ad
Campbell is returning to the franchise that he once played for. But he returns as a Head Coach, the first time he gets this opportunity since the start of his coaching career.
However, Campbell's first press conference raised eyebrows among NFL fans. He wanted to motivate the franchise and the city of Detroit that has been struggling over the past few years. He noted that the franchise would learn to get back up and 'bite the kneecap off' their rivals.
ADVERTISEMENT
Article continues below this ad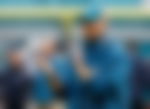 Campbell spoke about his comments last week. He noted that despite what people think of him, he is unfazed by the narrative surrounding him.
Many fans have questioned the intellect of Campbell, but he loves that. He wants the league to underestimate him and take him lightly. This is why he has 'zero problem' with his perception as a 'meathead'.
"I said this to Chris (Spielman) the other day, I was like, 'I love the fact we're only known as meatheads,'" Campbell said. "I'm a meathead?
"I have limited brain capacity? I like (that people think) that. I'm good with that, you know what I mean? I have zero problem with it."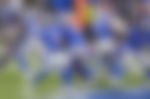 Dan Campbell ready for his opportunity
Clearly, Campbell has found his early motivation going into the season. His first press conference was one filled with passion.
This is Campbell's first head coaching opportunity. However, he has been an interim Head Coach for the Miami Dolphins. During his tenure in Miami, he had an unremarkable 5-7 record.
ADVERTISEMENT
Article continues below this ad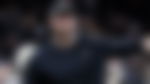 Since then, Campbell has gone on to work under Sean Payton at New Orleans for the past few years. And he has been able to learn under one of the most respected coaches in the NFL.
However, he now gets his first legitimate opportunity at being a Head Coach. He will have some new players to work with, especially recently acquired quarterback Jared Goff.
ADVERTISEMENT
Article continues below this ad
Will Campbell be able to lead the Detroit Lions to success this season? Given that he is coming off working with Peyton as the assistant Head Coach, working closely with veteran quarterback Drew Brees, he will have experience dealing with a star-level quarterback like Jared Goff.