Darius Butler Is Not a Fan of The Latest Rendition of Batman: "Robert Pattinson Was a Decent Batman But a Horrible Bruce Wayne"
Published 03/08/2022, 8:00 AM EST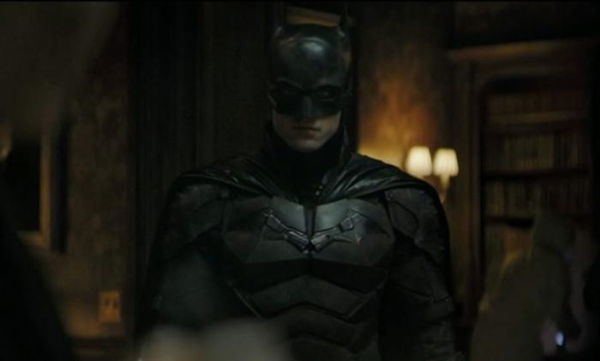 Batman is the kind of character that is very difficult to get right. And after Christopher Nolan's Dark Knight trilogy, the bar for the character has been set even higher. Former Patriots player Darius Butler did not enjoy the latest version of the Caped Crusader. 
The director Matt Reeves and Robert Pattinson have given this movie their all. The cinematography is top-notch. Reeves has tried to make the film artsy. But this movie has split the superhero fans in two. The hardcore comic-book fans love the attention to detail. But the casual fans are too busy comparing it to Nolan's masterpiece. 
ADVERTISEMENT
Article continues below this ad
A different take on Batman
Fans have grown accustomed to seeing larger-than-life figures when watching a superhero film. Titans fighting aliens, a hero traveling through time and different dimensions to save the world. But with Batman, the fans can relate to a lot because he is just some guy in a bat suit. Batman has no superpowers. He relies on his brilliant mind and fighting techniques.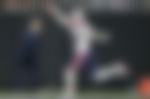 Criticism was inevitable for the latest Batman film. Fans had a really difficult time accepting Robert Pattinson as Bruce Wayne. His predecessors, Ben Affleck and Christian Bale were irreplaceable. Still, the young actor gave one of his best performances to date. 
The latest Batman movie focused on a more boots-to-the-ground type story. The villains in this movie also did a brilliant job of depicting the crime-driven Gotham City. Some fans enjoyed watching a superhero overcome odds with sheer will like Batman. Others are more into guns and blazing types of stories. It is one of the reasons the fans are split on Pattinson's Batman. 
Darius Butler did not enjoy the latest edition of Batman
ADVERTISEMENT
Article continues below this ad
The former New England Patriots safety was a guest on the latest edition of "Pat McAfee Show." During his segment, McAfee brought up how Darius Butler did not enjoy the "emo Batman." McAfee asked if Butler was a Batman fan going into the movie? The safety replied that he was a fan of Batman movies and animated shows, but he wasn't too much into comics. He grew up with Michael Keaton movies. 
ADVERTISEMENT
Article continues below this ad
"Robert Pattinson was a decent Batman, but a horrible Bruce Wayne," said Butler. The people in the studio didn't agree with his statement. Some fans have welcomed Robert Pattinson with open arms as the new Dark Knight. What is your take on the latest Batman movie?
Watch This Story: Report: Buffalo Bills interested in signing Rob Gronkowski