Days After Ex-GF's Threat, NFL Star Ja'Marr Chase and Teammate Spotted Partying With Women on Yacht
Published 03/15/2023, 9:30 AM EDT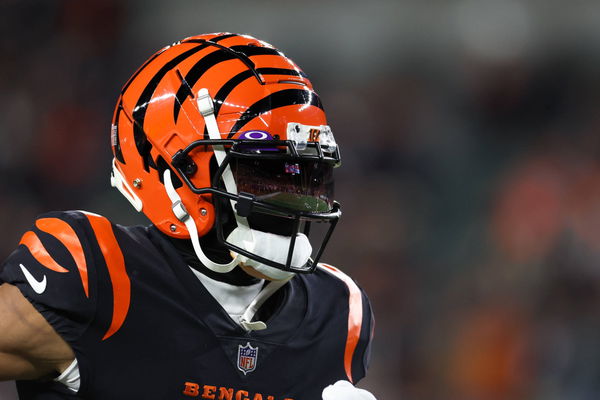 The Cincinnati Bengals had a wild run into the realm of success. The franchise has flourished since Joe Burrow took over, and the underdogs became the most feared franchises. Not just Burrow, but the franchise has major draws like Ja'Marr Chase and Tee Higgins. The offseason is circling free agency drama, but the athletes seem unbothered as they sail around and party with their friends in Miami waters.
This year's free agency has the Bengals under the radar. The franchise needs to figure out on keeping its top guys. Cin City lost Safety Jessie Bates III as the Atlanta Falcons signed him to a four-year, $64M deal.
Ja'Marr Chase and more tune up the party in Miami
ADVERTISEMENT
Article continues below this ad
But it looks like two of the Cincinnati Bengals' top guys seem unbothered by the free-agency mayhem. According to TMZ, wide receivers Ja'Marr Chase and Tee Higgins remained unfazed and were spotted on a yacht in Miami, surrounded by women wearing bikinis. The Arizona Cardinals linebacker Isaiah Simmons was also in attendance. The atmosphere seemed relaxed and carefree as they chatted and enjoyed some drinks.
Ja'Marr Chase seems unbothered with the drams he is surrounding. The Bengals WR recently received threats from his ex-girlfriend, and the mother is his kids. In a now-deleted post from Instagram, she threatened to share some videos that could plunge his career into the downright ugly. 
Chase and Higgins are two top draws in the offseason. The WR1 is still in the midst of his rookie deal. But Tee Higgins is entering his contract's final year. The free agency, just as Patrick Mahomes predicted, is wild already. But several athletes have proved their worth to rally the franchise towards Super Bowl glory. 
Will the Bengals be able to keep the band together?
ADVERTISEMENT
Article continues below this ad
The Cincinnati Bengals had had extreme luck with their young athletes. It helped them rally in the playoffs and reach the Super Bowl LVI. They have proved their worth, and it will cost a piece to keep them in Cincinnati, Ohio. But the Bengals are trying to find a way to have one of their top guys in the band.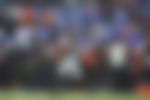 At the Scouting Combine, Bengals' director of player personnel Duke Tobin mentioned via ESPN, "I envision [Tee Higgins] being a part of what we're doing going forward for a long time. That's the hope. We want our guys, especially our guys who come in, to prove that they can help us win in a big way."
ADVERTISEMENT
Article continues below this ad
It is yet to see how the free agency pans out for the franchise.
Watch This Story: Tom Brady reveals the worst kept secret about NFL holdings
Edited By: Abigail Kevichusa