Debate Breaks Out as Odell Beckham Jr. Hints on His Surprise Destination for the 2022 Season and It's Not LA Rams
Published 06/28/2022, 3:40 AM EDT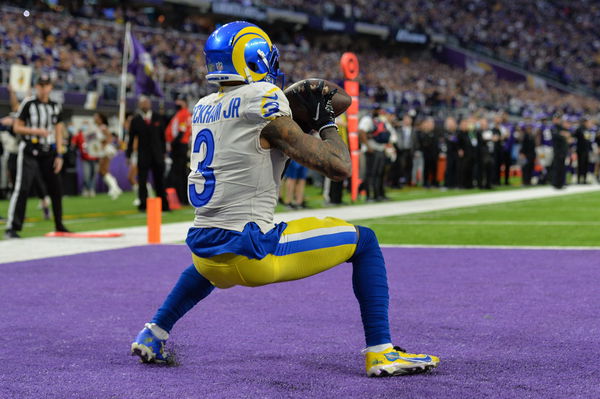 Odell Beckham Jr. will probably be the most demanded free agent in the NFL once he gets healthy. Even though the Rams have the best chances of bringing him back, there is another destination where he could go.
ADVERTISEMENT
Article continues below this ad
Recently, OBJ commented on an Instagram photo of Joe Burrow. He wrote, "The one" This comment by the former Rams receiver has given rise to speculation on whether he'll join the Bengals instead. The duo of Joe Burrow and Ja'Marr chase, the face of the Bengals franchise, represented LSU during their college days. Odell Beckham Jr. himself is an LSU alumnus, and that can play a factor in it.
ADVERTISEMENT
Article continues below this ad
NFL Legend Shannon Sharpe and Skip Bayless on Undisputed talked about Odell Beckham Jr.'s comments on Burrow's photo and whether it is a huge sign for future things. Shannon Sharpe still thinks that the Super Bowl champ will return to LA.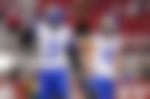 Shannon said, "I don't see it, I still feel like the Rams are the most likely landing spot because he's very familiar uh, and I'm sure because um there's some familiarity with Cincinnati and Sean Payton I think I think there might be some carryover skill but I just think knowing that Stan Kroenke will spend money, and Paul Brown his son Paul Brown is on it scared me cheap ain't no well-rounded he cheap. It's gonna be very interesting to see what they do with this kid after this year, and how they handle uh Ja'maar Chase moving forward…."
Skip Bayless gave his reasoning for the interest of Odell Beckham Jr. in the Bengals
Shannon Sharpe firmly believes that OBJ will probably return to LA and play for the Los Angeles Rams, but Skip Bayless isn't fully convinced yet. He talked about the reason he thinks Odell can move to Cincy and play for the Bengals.
ADVERTISEMENT
Article continues below this ad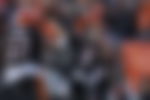 Bayless said, "Okay, I hear you on the LA front, because there's no better place, which is why we are here. Odell, I'm pretty sure owns a home in Beverly Hills, and he's now starting a family, so he would probably want to be a little more of a home-body. Yeah yeah, and yet I was intrigued by that response of the one that Jen read 'the one'. What does that mean to you? It means that's the guy, that's what it means to me that he's just saying he's got next yeah he's the next Brady, he's the next goat candidate, right…"
Skip Bayless thinks Odell Beckham Jr. will cherish the opportunity to play alongside Joe Burrow. He thinks Joe Burrow is the next Brady. Moreover, he stated that the former Rams receiver would love to play with an upcoming legend of the game.
ADVERTISEMENT
Article continues below this ad
However, all of that is still hypothetical. Nobody knows what OBJ will do. Various things can play a factor in his decision. Only time will tell where he will play in the next season.
Watch This Story: Patrick Mahomes Responds to Tyreek Hill's Comparison With Tua Tagovailoa; Names His New Podcast as the Reason