"Defacing Our Communities Only Offers A Shortcut"-Philadelphia Eagles Leaves A Heartfelt Message
Published 06/07/2020, 12:56 PM EDT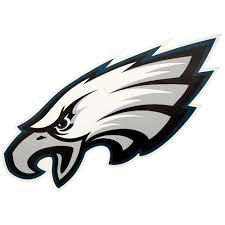 ---
---
Philadelphia Eagles safety Rodney McLeod issued a statement via his Instagram regarding the current state of affairs in the nation. The 29-year-old strong safety brought forward the issue of vandalism amid protests. He went on to urge the city to unite and reflect, going forward.
ADVERTISEMENT
Article continues below this ad
The 2017 season Super bowl winner began his career with the St Louis Rams after going undrafted back in 2012. After vying for his position as a starter, Rodney McLeod slowly rose up the ranks within the team.
Rodney McLeod would become one of the top prospects for the safety position in the 2016 free-agent market. He went on to sign with the Philadelphia Eagles for a five-year $35 million contract.
ADVERTISEMENT
Article continues below this ad
This put the future Super Bowl-winning safety to become one of the top earners at said position.
Several NFL players, including McLeod, have been very vocal throughout this divisive period in the nation's history. Not to mention NFL commissioner Roger Goodell also released a statement on behalf of the organization. He said that the NFL as an organization should have listened to the players about racism concern.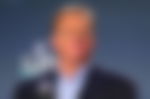 However, the public at large keen to hear the voices of minority personalities, such as McLeod.
Philadelphia Eagles' Rodney McLeod speaks out
ADVERTISEMENT
Article continues below this ad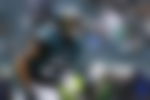 Rodney McLeod says, "As a black man, it's been a painful and disturbing time throughout our nation and city; the ugly reminders of injustice and systemic racism will continue to haunt us as a country until we enact change."
He went on to say, "Peaceful protest, lifting our voices in solidarity, and civil-engagement are all a part of the change process. Defacing our communities offers a shortcut to the progress we all want to see. I believe we as a city can rise out of this pivotal moment stronger, we have an opportunity to course-correct for our future's sake, and together each of us can reflect the attitude necessary to be better and do better".
ADVERTISEMENT
Article continues below this ad
"I am encouraging us all to speak our peace," he added.
In light of the protests, McLeod has used his platform to empower the city of Philadelphia. Overall, the players have been seen to have a big impact on the public at large.