Denver Broncos emerge as strong contenders for feature on HBO's Hard Knocks 2021
Published 06/28/2021, 12:29 PM EDT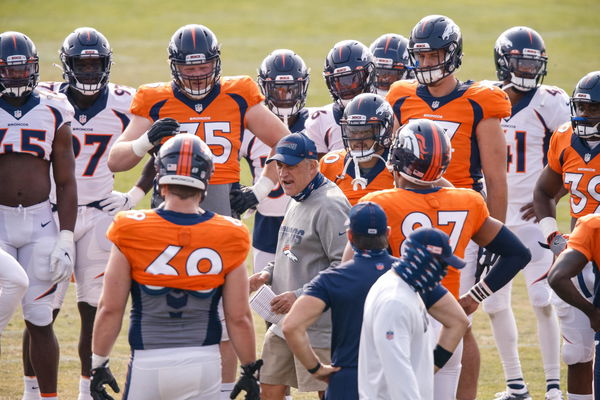 ---
---
The NFL offseason is ongoing and sadly the snooze fest is set to continue for the next few months. With teams done with their OTAs and minicamps, next in line for NFL franchises is training camp. And we all know what that means. It's time for our yearly dose of HBO's Hard Knocks.
ADVERTISEMENT
Article continues below this ad
The show which chronicles a team's preparation for an upcoming NFL season has been a fan favorite for years. Providing a behind-the-scenes look of what goes on during training camp before the start of the regular season, the show has given fans plenty of entertainment through what usually is a painful offseason.
ADVERTISEMENT
Article continues below this ad
The LA Rams and LA Chargers featured on the show last season while in 2019 it was the Oakland Raiders. With the production team having a policy on who can feature, one interesting side has emerged as favorites to land a spot.
Denver Broncos on Hard Knocks 2021 could be a treat
The criteria for featuring on Hard Knocks is simple. As per the rules, any NFL franchise is eligible if they don't have a first-year head coach. They must also have missed the playoffs the previous two seasons and can't feature on the show within a decade of their last appearance.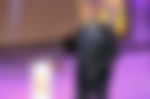 These rules puts one certain AFC West team in the spotlight. That being the Denver Broncos. Ever since the departure of Peyton Manning in 2015, the Broncos have failed to make the playoffs with every single attempt.
Head Coach Vic Fangio too is no newbie. Associated with the side since 2018, Nagy enters his third season as Head Coach of the Denver Broncos. And as for making an appearance on Hard Knocks, they haven't done it yet.
Covering the Broncos also has the potential to notch up quite a lot of views. After all, they are the franchise heavily linked with a trade for Green Bay Packers' star QB Aaron Rodgers.
ADVERTISEMENT
Article continues below this ad
And even if a trade for Rodgers doesn't go through, one can expect a lot of drama over the fight for the QB1 role between current hopefuls Drew Lock and Teddy Bridgewater.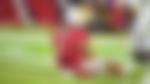 ADVERTISEMENT
Article continues below this ad
All this makes the Broncos one of the perfect candidates for the upcoming season of HBO's Hard Knocks. If not the Broncos which other team would you like to see feature on the show? Let us know in the comments below.