'Woke Up 7-1': Von Miller Mocks his Former NFL Franchise With a Scathing Statement
Published 11/04/2021, 7:07 AM EDT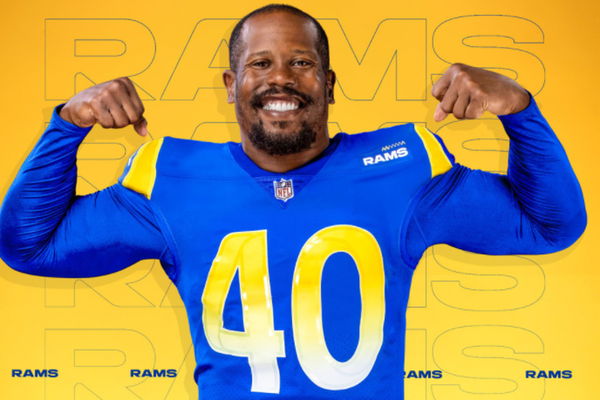 ---
---
Denver Broncos took a huge risk by trading Von Miller to Los Angeles Rams. The 32-year-old is not just an outstanding OLB, but a former Super Bowl winner. This puts him in the upper echelon of defensive players in the league. How the Broncos traded him calls for speculation, but he's now a massive gain for Los Angeles Rams.
ADVERTISEMENT
Article continues below this ad
How did Von Miller react to his trade to LA?
ADVERTISEMENT
Article continues below this ad
The Rams are no more a surprise package in the NFL. With a magnificent team, they have challenged Arizona Cardinals in the NFC West, and are now 7-1. Only three teams are at 7-1, that being Arizona, the Rams and Green Bay Packers. Now, they have a Super Bowl-winning OLB joining their already terrifying defense. Von Miller opened up a bit more on his move to LA in a recent press conference.
"I'm excited to be a part of this team. Coach [Sean] McVay, he's just so energetic and he's a great coach. It feels like a movie, it really does. It feels like a movie and I'm excited to be in it."
"Initially, it hurt. I've been saying it kind of felt like removing a splinter. At first it hurts, it hurts bad. I've been there for 11 years. I don't know anything else. I was a Denver Bronco. They told me that I was getting traded to the Rams. Hurts. Had all my goodbyes. Looking at my house, looking at all the memories that I had there throughout 11 years, it was tough."
"When I took off Tuesday morning, though, I had a nice view of the mountains and I told myself like, 'Hey, taking off a Denver Bronco. When I land, I'm a Los Angeles Ram.' I landed, and the had camera crew out there. It was a warm welcome." There's no way Von Miller won't be excited about playing for LA. After all, he will now rule the defense alongside Aaron Donald, Jalen Ramsey, and Leonard Floyd.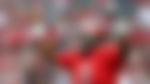 Miller makes the ultimate statement
 

View this post on Instagram

 
ADVERTISEMENT
Article continues below this ad
Previously, Von Miller claimed he was shocked when he found out the Broncos were trading him. When he found out he was headed to LA, he probably said a prayer of thanks. As with this next statement, Miller has solidified his stance in the league and issued a statement to his former team as well.
"I went to sleep 4-4 and woke up 7-1."
ADVERTISEMENT
Article continues below this ad
An absolutely dominating statement from Miller. He went from being 3-0 for the Broncos, suffered a slump which brought them to 4-4, and now aligns himself with the team with the best record in the NFL. Keeping in mind, this record beats out both Tom Brady and Patrick Mahomes.