Denver Broncos OC Provides Insight on QB Battle Between Drew Lock and Teddy Bridgewater
Published 06/17/2021, 9:02 AM EDT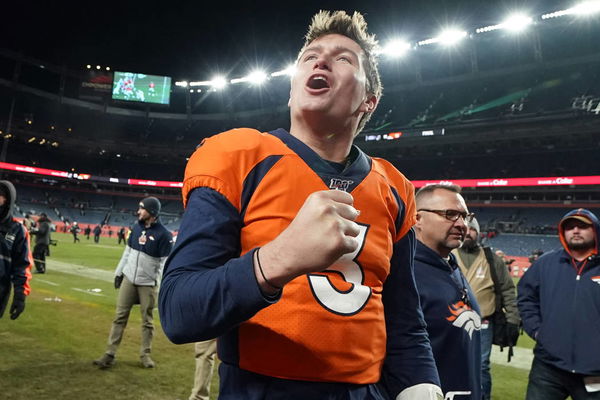 ---
---
The Denver Broncos are set to have a quarterback tussle through the course of the 2021 NFL season. With no assured starter, Drew Lock and new entrant Teddy Bridgewater are looking to make a meaningful impression at the Broncos Minicamp.
ADVERTISEMENT
Article continues below this ad
While Bridgewater joins his fourth NFL franchise, Lock is looking to hold on to his first job with the Denver Broncos. Drafted in the second round of the 2019 NFL Draft, Lock has been a mixed bag so far.
Impressing with the limited opportunities he had in his rookie campaign, the QB made 13 starts in 2020. But of those 13, only four resulted in wins.
ADVERTISEMENT
Article continues below this ad
What's even more disappointing is that while Lock mustered up 16 touchdowns in 2020, he also registered 15 interceptions. That's nearly an interception per each touchdown.
The Broncos though don't seem to have given up on Drew Lock just yet. But it doesn't mean he's immune to competition.
Denver Broncos still weighing their choices
Speaking to the media after Minicamp, Denver Broncos offensive coordinator Pat Shurmur weighed in on the current QB tussle.
"I think they're both getting better," Shurmur said. "Obviously, they've both gotten work with the ones. They both had a chance to really share the workload with regard to the reps."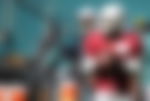 The Broncos offensive coordinator further provided insight on how the two quarterback's have been progressing through camp.
"I've seen improvement in Drew—the decision-making, his timing, his accuracy. And then, getting a feel again for Teddy, you can see the things he does well. For Teddy, it's more getting up to speed with what we've done. And he's right on board with the new things that we've done. It's been good."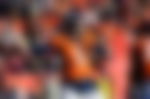 ADVERTISEMENT
Article continues below this ad
The coach though highlighted that work is still left to be done. But he further added that the foundation for a good season ahead is currently under works.
"We've got a lot of work left before we play the opener. I think we've built a really good foundation—not only for the quarterbacks but for the team going into training camp so we'll be ready to go."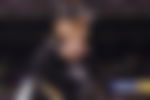 ADVERTISEMENT
Article continues below this ad
Lock or Bridgewater, if you're a Broncos fan, who would you like to see your team start in Week 1? Let us know in the comments below.