Denver Broncos Trolls NFL Hall of Famer for Being the Biggest Trash Talker
Published 07/04/2020, 7:30 PM EDT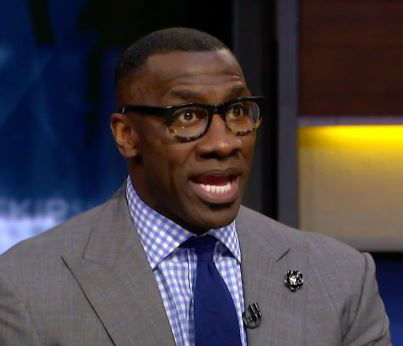 Shannon Sharpe is regarded as one of the most outspoken personalities in the American sports journalism industry. He represented Baltimore Ravens and Denver Broncos in an illustrious career. Alongside the likes of Stephen A Smith and Skip Bayless, Sharpe has also developed a strong cult fanbase across the USA. The NFL Hall of Famer is famous for his blunt views while appearing on popular talk show Skip and Shannon: UNDISPUTED. He is also known for his unapologetic social media posts on Twitter and Instagram.
However, Sharpe's smart mouth was one of his greatest assets even during his playing days. The Denver Broncos great is regarded as one of the top trash talkers in NFL history. Read further to know more about Shannon Sharpe's entertaining trash talking history in the NFL.
Shannon Sharpe reacts to Denver Broncos' tweet about top NFL trash talkers
ADVERTISEMENT
Article continues below this ad
In the early hours of Independence Day, Denver Broncos trolled their former star for being the trash talker. On a Twitter post, B/R Gridiron framed a question asking who is the biggest trash talker in NFL,  The Broncos named Shannon Sharpe. The Hall of Famer sportingly replied to the tweet.
CBSSports journalists Ryan Wilson and Nate Peterson have talked about Sharpe's infamous trash talking duel with the late Derrick Thomas. They said "Sharpe, the future Hall of Famer who also possessed a knack for Hall of Fame trash talking. And he knew exactly what buttons to push to make another future Hall of Famer, the late, great Chiefs linebacker Derrick Thomas, lose his ever-loving mind."
As rumors go, Sharpe allegedly recited the phone number of Thomas' girlfriend when the Broncos played against the Chiefs in 1998. The Chiefs were flagged five times during that game as Thomas kept losing his cool.
When questioned about the incident, Sharpe said "I can say whatever. He's not here to refute what I would say. He and I made peace with what transpired. We both could've handled the situation better," Sharpe told Peterson. "And, that was my fault, because I had hung out with Derrick, I had worked out with Derrick.
ADVERTISEMENT
Article continues below this ad
I knew him. We had been to Pro Bowls together, we had worked out together and been at the same places and done things together. I have the utmost respect. He is the best true pass rusher that I ever faced. For that one moment, he and I allowed emotions to get the better of us."
Skip and Shannon talk about Cam Newton's arrival in New England
ADVERTISEMENT
Article continues below this ad
While speaking with Skip Bayless, Sharpe was adamant that Cam Newton will prove an asset to the Patriots this year. Newton arrives on a short-term deal as Bill Belichick and Co. gear up for life after Tom Brady. Newton's contract with the Patriots is limited to a little above $1 million dollars. However, that amount could rise up to $7.75 million in added performance-related bonuses over the course of the 2020 season.