Departing Patriots Star Unloads on Mac Jones Before Joining Los Angeles Chargers
Published 05/10/2022, 10:00 AM EDT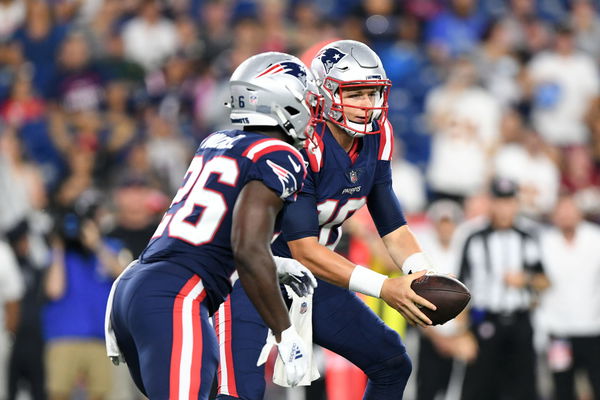 There's no doubt that Mac Jones has made his name while being in the New England Patriots. Among them stands linebacker Kyle Van Noy, who bids adieu to the New England Patriots after signing with the Los Angeles Chargers. LB Kyle contends in Jones' potency given the struggles and difficulties that might inevitably arise once the regular season begins.
The linebacker formation for the New England Patriots is changing drastically in the upcoming campaign. Across many manners, Kyle Van Noy's discharge set Bill Belichick's fresh approach for the 2nd layer of his defensive strategy. The Pats have been deliberately trying to make the placement younger in age.
ADVERTISEMENT
Article continues below this ad
The 2-time Super Bowl champion convinced fans that his former colleague Mac Jones is trustworthy and expressed his praise for him. In an appearance on 'The Pat McAfee Show,' Kyle Van Noy expresses his respect and appreciation for Jones.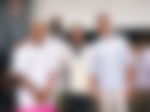 LB Van Noy says, "I sent him a nice message the other day about how I appreciate him and who he is as a person. I love Mac. I actually believe in Mac… I really believe in him, and I think he's going to be great. I hope he has the supporting cast to support him, that's for sure because he needs it."
From 2016 to 2019, Kyle Van Noy was an unsung hero in Tom Brady's moment with the New England Patriots. Furthermore, Mac Jones receives some solid plaudits from a veteran protagonist, and his admiration has fans convinced that the Pats quarterback might be the Next Big Thing.
ADVERTISEMENT
Article continues below this ad
Will Mac Jones make a case for Big Things regardless of changes?
Mac Jones is approaching his 2nd year in the league and has already been regarded as a lock. Following a successful red-shirt freshman minicamp, New England blindly promoted Jones to the position of starting quarterback.
Last season, he led the Patriots to a 10-7 record, earning a Pro Bowl bid. He ended up throwing for 3,801 yards, 22 touchdown passes, and 13 interceptions while maintaining a 68 completion rate. Despite being knocked off by the Bills in the postseason round, it was a positive stride.
ADVERTISEMENT
Article continues below this ad
Jones will face distinct challenges in 2022 because of the departures of Josh McDaniels and a few offensive coaching staff. It will intrigue fans to see how he handles an offense led by Joe Judge and Matt Patricia.
Watch This Story: Lamar Jackson Hangs Out With Greatest American Olympian Of All Time, Michael Phelps