Derek Carr Uses Only 4 Words to Shut Antonio Brown Up After Raiders Beat Broncos in OT Thriller Despite Consistent Mocking From the Ex-WR
Published 11/21/2022, 6:30 AM EST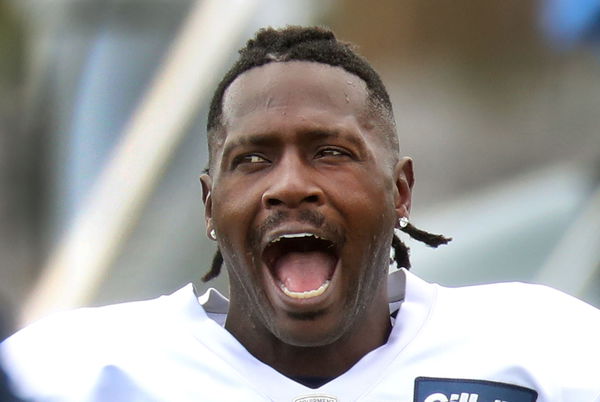 Derek Carr is off to what could be one of the poorest starts to the Raiders' season in franchise history. The Raiders went into last night's game with a 2-7 record. Post their much-needed win, Derek Carr shut up his old teammate in style as Antonio Brown took to Twitter earlier to take a jibe at the quarterback and his old franchise.
ADVERTISEMENT
Article continues below this ad
The Raiders beat the Broncos in Overtime as the former Fresno State teammates combined to put up a show for their fans. 
ADVERTISEMENT
Article continues below this ad
Antonio Brown back at it
Antonio Brown ensures that whatever he does becomes a spectacle for the whole world. From his playing days, he has always loved being in the limelight. Even if it was at the cost of someone else, he hadn't shied away from it. Brown was a Raider for a short stint but never made it to the field for them. Ever since, he has had issues with the franchise, which had been made entirely public. This year, however, Antonio Brown made it a point to target Carr with no known beef between the two. He posted a picture on Snapchat fat-shaming the quarterback and reposted the same image before the Raiders played the Broncos. He also said "betting 10k on Derek Carb today".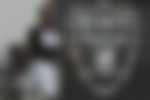 Post their win, Derek Carr responded with a quick shutting up of his former teammate. This has fans reacting as it was the best way to shut AB up as he continued to diss the quarterback.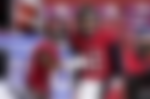 This fan was enjoying the silencing from Carr as they took to GIFs to express that.
This fan got back at Brown for mocking Carr in the former wide receiver's style. He called him 'Antonio Clown' and made them know that he would take Carr over Brown.
Meanwhile, this fan reminded Carr that there wasn't much to be celebrated about.
Dude. 3-7. Disappointing season. What you so happy about?

— Ranting Ron 🎤 🦬🦬 (@RantingRon716) November 21, 2022
Antonio Brown didn't hold back either. He responded to Carr's shutting up. Turns out he did put in that $10,000 bet. A win for the Raiders against the Broncos did him good, as he encashed a fortune on his bet. He tweeted a screenshot of his winnings. Brown took home a whopping $23,599 payout against his original investment. He definitely is eating good tonight, and he has got Carr to thank for it.
ADVERTISEMENT
Article continues below this ad
ADVERTISEMENT
Article continues below this ad
It looks like things turned out well for both of them. AB got the cash while Carr got the win. Carr was outstanding as he threw for two touchdowns and no interceptions. 
Watch this story: Antonio Brown has a cutting reaction to Superbowl Brett Favre facing further controversy with business venture