Derek Stingley Jr, Who Competed Alongside Ja'Marr Chase at LSU, Makes Bold Claim Ahead of 2022 NFL Draft
Published 03/07/2022, 8:30 AM EST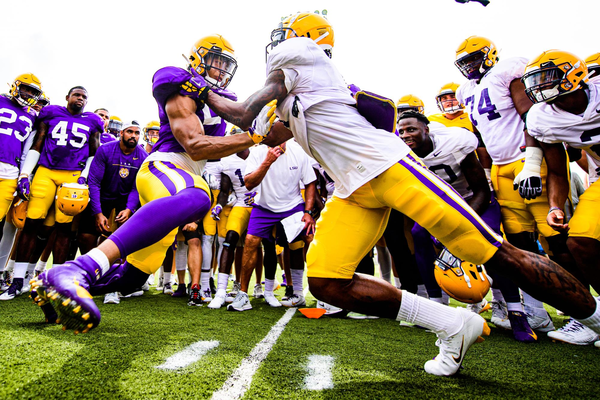 The 2022 NFL draft is on the horizon. Many talented young hopefuls anticipate this night. This is the moment they have been waiting for all their lives. The night will make or break the careers of many football players all around the nation. But an old teammate of Ja'Marr Chase sounds very confident in his abilities. 
LSU has given many great players to the NFL like the Bengals Joe Burrow and Ja'Marr Chase. A young football player by the name of Derek Stingley Jr. has made some bold claims ahead of this year's NFL draft. 
ADVERTISEMENT
Article continues below this ad
Derek Stingley Jr is confident and the 2022 NFL draft
Being a product of the LSU, confidence is something that comes naturally to the players. Just look at Joe Burrow for example. He was a bright start during his college years. He won many awards and championships with LSU. The quarterback then led the Cincinnati Bengals all the way to the Super Bowl game. The Bengals competed in the big game for the first time in thirty years.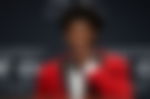 Derek Stingley Jr. also ozzes that LSU machismo. The young defender claims to be the best cornerback in the 2022 NFL draft. "I know myself and I know that when I'm at the best version of myself, I'm the greatest," said Stingley.
The six feet tall and 190 lbs defender has a Prospect Grade of 6.5. He is uniquely gifted with size, speed, and explosiveness. This is the type of CB that an NFL team wants in their defensive lineup. But only time will tell if he truly is the greatest cornerback in this year's NFL draft. He has the skill, but can he hang where the big boys play? 
Ja'Marr Chase helped Derek Stingley Jr. to prepare for the NFL combine
ADVERTISEMENT
Article continues below this ad
In practice, Cincinnati Bengals wide receiver Ja'Marr Chase squared up against a former LSU teammate. Both the wide receiver and the cornerback played together during the 2019 and 2020 seasons. The practice drills between the two were physical. Both the behemoths were an even match for each other. 
ADVERTISEMENT
Article continues below this ad
Ja'Marr Chase was one of the best wide receivers in the NFL last season. Derek Stingley Jr. gave him a good fight. He is one of the most promising talents in this year's draft. Let's see which team will get their hands on Stingley first. Where do you think this young and talented cornerback will end up?
Watch This Story: Tom Brady Still "Under Contract"; But Only In An Effort to Create Cap Space