"Browns Will Make Playoffs!!": Dallas Cowboys Star Micah Parsons Sets Twitter on Fire After Making Bizarre Claims Following Cleveland Browns' Surprising Win Against Pittsburgh Steelers
Published 09/23/2022, 8:44 PM EDT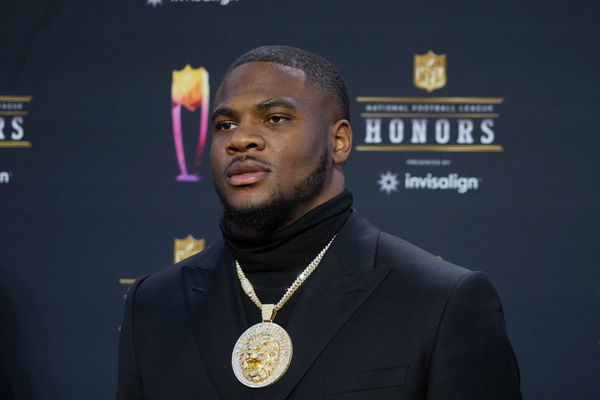 One of the most affected teams in the offseason is the Cleveland Browns. Their pursuit of acquiring Deshaun Watson was viewed as a masterstroke. However, it backfired with such an intensity that the franchise will have to wait till Week 13. Despite losing him for more than half of the season, Cowboys star Micah Parsons believes that the Browns will still make it to the Playoffs.
ADVERTISEMENT
Article continues below this ad
The 23-year-old linebacker has already become a star with explosive gameplays in the first three weeks of the 2022 season. Despite the Cowboys facing early jitters, Parsons remained unfazed and continued with his play, earning appreciation from his opponents like Tom Brady, who lauded the linebacker's passion for the sport.
ADVERTISEMENT
Article continues below this ad
While he has already become a social media star, the youngster made a soothing statement for the Browns fanbase. "Browns will make playoffs!! Especially getting Deshaun late in the season!!" Micah Parsons wrote on Twitter.
If this becomes a reality, it could be a huge achievement for the franchise. Already the former Texans QB was offered a fully-guaranteed $230 million lucrative contract for five years, and losing him for more than half of the season, surely is a headache.
After a brief back and forth between the league and NFLPA, Watson was finally suspended for 11 games and stripped of his salary during this period. Moreover, he will have to pay $5 million as a fine. A chunk of it will go to educate young people on healthy relationships and promote education in preventing misconduct.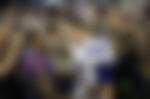 As of now, Jacoby Brissett is covering for Watson, and till Week 3 he has fared well, conceding for a loss against the New York Jets. The recent 29-17 win against the Pittsburgh Steelers has reassured the fans that Brissett is the right backup in Watson's absence.
NFL world reacts to Micah Parsons making a bold prediction
Parson's intervention in the Browns' issue was certainly unexpected, but his statement had the power to make several fans happy. However, few of them resorted to opposing him and drew criticisms for backing Deshaun Watson.
This fan was more than happy to hear something good for his side.
While this user wanted Parsons to delete the Tweet.
This fan was not at all happy with the statement.
Absolutely disgusting tweet. Imagine defending or supporting the Browns.

— Hima (@Himathememegod) September 23, 2022
At the end of the day, it's about the skill.
His soft corner for Browns made fans predict that he was willing to join the franchise in the future.
Another user thanked Parsons for his sport.
Yall funny. 😂😂😂 Mad because he showed love to an innocent man? But I'm with you though micah. Deshaun will make that offense 10x better. 😁

— StuKelly (@JusGlo318) September 23, 2022
While this user was recruiting the linebacker.
ADVERTISEMENT
Article continues below this ad
First of all, Cowb0ys need to reserve a seat in the Playoffs, and Micah Parsons should play a significant role to make that happen.
What about us making the playoffs?u think we can do it.

— Jj (@Jj06846239) September 23, 2022
ADVERTISEMENT
Article continues below this ad
The Falcons, Chargers, and Patriots are the opponents the Browns would face in the upcoming weeks. Hopefully, they maintain their streak and can hold their Play-off chances until Watson returns to the field.
Watch This Story: What Did Todd Bowles Say About Aaron Rodgers Ahead of Tampa-Green Bay Match Up on Sunday?
Edited By: Deepika Bhaduri