Deshaun Watson Unpopular Amongst NFL Twitter Who Vouch For Colin Kaepernick to Get an Opportunity Instead
Published 06/07/2022, 5:24 PM EDT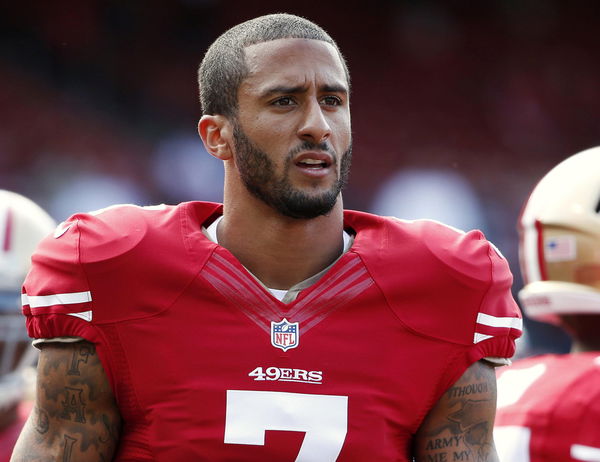 Cleveland Browns' newest QB acquisition, Deshaun Watson, has been facing a lot of heat lately. As recent developments follow, a 24th plaintiff emerges against him. And amidst the controversy, NFL fans on Twitter make clear comparisons between him and former Niners QB Colin Kaepernick.
Twitteratis weigh in on the current situation of Deshaun Watson with what Colin Kaepernick had faced early in 2017. Questions arise about the treatment received by Kaepernick for taking a stance on "equality" yet getting "black-balled" for it. While on the other hand, Watson scores a hefty contract with $230 million guaranteed, despite having 24 active cases against him.
ADVERTISEMENT
Article continues below this ad
Watson, who enters his sixth year in the league, could face a potential season-long suspension for the 24 lawsuits filed against him. The Browns may turn to Baker Mayfield, who has been held on by the franchise, simply as a backup if things go south with their starting QB.
NFL Twitter weighs on Deshaun Watson and Colin Kaepernick situation
NFL fans erupt over rumors of Watson's potential suspension while Kaep "lost his career for taking a knee." The NFL still hangs over the scenario on the Browns' QB while his case is underway and major developments follow through.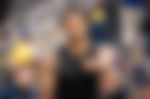 The NFL remains in a tough spot as the Watson situation intensifies, while Kaepernick still tries to make a return to the league. Though having called out for a workout with Las Vegas Raiders, the former Niner remains unsigned by any team.
Just thinking about how Colin Kaepernick tried to stand up for equality and got black-balled for it, but Deshaun Watson has 24 ACTIVE sexual assault cases against him and got $230M guaranteed dollars.

What a sad, sad world…

— Seth Jones (@sethjones17) June 6, 2022
Colin Kaepernick was exiled for protesting racism and police brutality but Deshaun Watson got offered the richest contract in NFL history https://t.co/hvLBNh54rJ

— The Tweeter formerly known as Tawl Black Guy (@WholesomeBlkMan) June 6, 2022
Tom Brady got a 4 game ban for deflate gate. Colin Kaepernick lost his career for taking a knee. Surely Deshaun Watson will miss the 2022 season? How can the NFL not suspend him, & how hard will CLE fight it?

— Tayyib Abu (@TayyibAbu1) May 31, 2022
NFL QB news over the last couple days:

Ryan Fitzpatrick retires after 17 seasons – started for 9 different teams & never made the playoffs.

A 24th female has made allegations against DeShaun Watson.

Colin Kaepernick, who's lead a team to the Super Bowl – unemployed

🤔

— DJ Hammer (@djhammer59) June 6, 2022
If I'm the Browns GM and looking to "distract" from the Deshaun Watson debacle, I'm signing Colin Kaepernick to be the backup QB.

— Tony Gervino (@microtony) June 6, 2022
I need it explained to me why Deshaun Watson currently has a roster spot while Colin Kaepernick couldn't, and still can't, get a camp invite. https://t.co/HZODXI8xDr

— Dustin (@LibraryDust80) June 6, 2022
Can someone explain to me why someone like @Kaepernick7 has for all intents and purposes been black listed from the NFL for his beliefs, yet Deshaun Watson is not for his irreparable behavior?

— Scott Arhart (@ScottArhart) June 2, 2022
So, lemme get this straight. No one in the @NFL wanted to take a chance on Kaepernick but they all scrambled to get the walking sexual assualt Deshaun Watson? Talk about screwed up priorities.

— Crash (@CrashDavis757) June 2, 2022
The fact that franchises don't think the situation surrounding Deshaun Watson is a distraction/media circus but somehow Kaep making a statement against police brutality is???? It's gross.

— Celia Palermo (@CeliaPalermo) April 19, 2022
ADVERTISEMENT
Article continues below this ad
Deshaun Watson might have been looking forward to the 2022 season after missing out on all the football action in 2021 with the Texans. However, it remains to be seen if he could make it to the gridiron this season. A season-long suspension could prove to be a blunder for the Cleveland Browns too, who have their hopes up high with the new QB.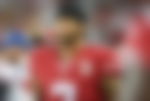 On the contrary, Kaep still hasn't landed a QB role even after five years. The one time Super Bowl finalist even opened up on his acceptance of a backup role in the NFL, yet no franchise has come forward to sign him.
ADVERTISEMENT
Article continues below this ad
Watch This Story: Colin Kaepernick Donated His Sneaker Collection in Epic Show Of Kindness to Help the Homeless
Edited By: Deepika Bhaduri