Despite Heartwarming Gesture, Tom Brady Gets Booed by Fans at Peyton Manning's Hall of Fame Induction
Published 08/09/2021, 12:30 PM EDT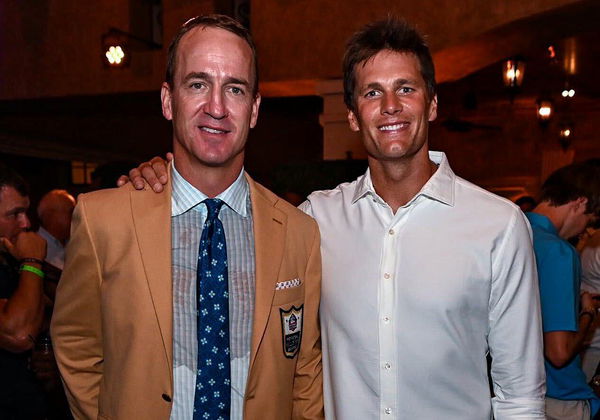 ---
---
Winning seven Super Bowls gets you a lot of fans. But it also draws the ire of several others. And Tampa Bay Buccaneers QB Tom Brady learnt that the hard way on Sunday during Peyton Manning's Hall of Fame induction ceremony. 
ADVERTISEMENT
Article continues below this ad
Manning and Brady were fierce rivals on the football field for the better part of a decade and half. While Manning was drafted as the first overall pick by the Indianapolis Colts in 1998, Brady was the 199th overall pick in the 2000 NFL Draft by the New England Patriots. 
Both entered the league with completely different set of expectations. Yet both ended up becoming arguably two of the greatest QBs to have played the sport.
ADVERTISEMENT
Article continues below this ad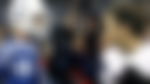 Clashes between the two often ended up being all-time classics. While Tom Brady leads in terms of overall head-to-head wins, Manning has a slight edge over the former Patriots QB in terms of playoff wins. 
When Manning retired in 2015, it brought to an end perhaps one of the greatest rivalries seen in the NFL. But despite their competitive streak, the two always shared a mutual admiration for each other's game.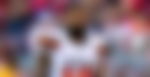 Something which was evident with Brady turning up for Manning's Hall of Fame enshrinement. The rivalry which has now blossomed into a friendship has seen the two quarterbacks come out in support of each other over the years. 
But despite Brady's display of sportsmanship, his presence was not appreciated by some at the venue.  
Tom Brady knows he can't win 'em all
Tom Brady decided to attend Peyton Manning's biggest night as the QB got inducted to the Pro Football Hall of Fame. Brady even sat in Manning's section to make it clear who he was there for.
But when Manning acknowledged Brady's presence, the crowd at Canton, Ohio gave way to boos. Brady being the good sport that he is simply turned around, smiling while asking the crowd, "What's up with that? What did I do wrong?"
ADVERTISEMENT
Article continues below this ad
One can't help but feel for Brady in this position. The QB who was attending his biggest rival's Hall of Fame enshrinement ceremony was being booed at. 
It's clear to see that Tom Brady isn't the most popular NFL athlete across the country. Perhaps it's his involvement in deflategate scandal that still has fans fuming, or maybe they're just sick and tired of seeing the QB winning. 
ADVERTISEMENT
Article continues below this ad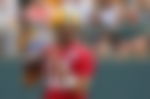 Whatever may be the reason, Tom Brady will only take it in his stride. After all, the man who has always been doubted seems to thrive when everyone wishes to see him fail.